Top 10 companies offering AI solutions via the cloud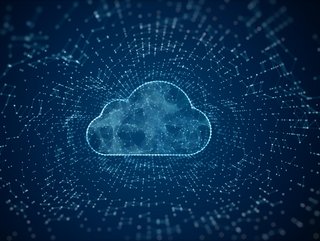 As both cloud and AI offerings grow, we take a look at the top companies providing AI solutions in their cloud offerings to improve clients' operations
Cloud technology and artificial intelligence (AI) are becoming commonplace in enterprises across industries. With AI products being particularly expensive to develop in-house, many companies look to outsource this technology to cut costs and improve efficiencies.
To fulfil this need for AI technologies, many cloud computing providers offer cloud-based AI products. Consulting giant Accenture believes that AI has the potential to boost rates of profitability by an average of 38% and could lead to an overall economic boost of US$14tn in additional gross value added by 2035.
Here, we take a look at the cloud computing providers that have AI-enabled provisions within their packages with the aim to help boost profitability in their clients.
10. Wipro Holmes
Leading global information technology, consulting and business process services company, Wipro Holmes, harnesses the power of cognitive computing, hyper-automation, robotics, cloud, analytics, and emerging technologies to help clients adapt and thrive to the changing landscape of the digital world.
The Wipro Holmes AI and automation platform covers all aspects of deploying AI, from building to publishing, metering, governing and monetising. Among its features are digital virtual agents and process automation, as well as support for robotics and drones.
9. Salesforce
With its AI platform, Einstein AI, Salesforce offers AI solutions that are fully integrated with other Salesforce cloud offerings. In doing so, the company enables its customers to build apps using ML and predictive analytics as well as utilising their Salesforce data. With this, customers can build apps such as chatbots and sales prediction.
By providing deep sights from its customers' data, Salesforce empowers customers to use these insights to strengthen relationships, prioritise leads, cases, and campaigns to drive the business forward.
8. Oracle
With AI and ML learning options for every skill level, Oracle offers a number of different services for building and deploying models, custom trained models, and support services for a coherent ML experience. Oracle's solutions also help its customers build, train, and deploy models with open-source frameworks such as PyTorch and Tensorflow. It also lets clients add prebuilt chatbot, anomaly detection, natural language processing (NLP), speech, and computer vision capabilities to applications and operations.
7. DataRobot
Boston, Massachusetts-based DataRobot operates an enterprise AI platform to provide businesses access to machine learning. The platform features automation capabilities across the building, deployment, and management stages of creating machine learning models, as well as AI implementation, training and support services.
With its AI Cloud for Industries platform, DataRobot allows customers to harness the power of AI across the entire lifecycle, and this end-to-end platform is designed for the challenges and opportunities facing key industries today.
6. H2O.ai
With offerings stemming from its H2O AI Cloud platform, H2O.ai provides its customers with AI technology that allows them the freedom to innovate. The platform is powered by world-class automated machine learning (autoML) and plays a pivotal role in driving innovation efforts all the way from initial idea through to real-world impact. The singular platform solves complex business problems with endless solutions.
With a fully managed cloud platform, H2O.ai provides an easy way for businesses to start on their AI journey.
5. Alibaba Cloud
Across Asia, Alibaba Cloud is the leading cloud computing platform and offers its customers a sophisticated Machine Learning Platform for AI. The platform provides clients with a visual interface for ease-of-use. With this functionality, companies can drag and drop various components into a canvas to assemble their personalised AI functionality.
Alibaba's platform also includes scores of algorithm components that can handle any number of chores, enabling customers to use pre-built solutions.
4. Microsoft Azure
Microsoft Azure has a collection of AI solutions that can be split under three categories: AI Services, AI Tools and Frameworks, and AI Infrastructure.
AI Services is anything from pre-built capabilities - such as Azure Cognitive Services - to custom AI development with Azure Machine Learning (AML). With AI Tools and Frameworks, customers can utilise a number of Microsoft's AI services such as Azure Notebooks and Visual Studio Tools for AI. AI Infrastructure includes different services such as Azure Data Services and Azure Kubernetes Services.
3. IBM Cloud
As a leader in AI for a number of years, it comes as no surprise that IBM has made this list.
With a number of cloud and AI acquisitions under its belt, IBM has a whole host of AI offerings available. In fact, under the Watson brand for AI services, IBM has no less than 16 services, and its Cloud AI services start with Watson Studio for building and training AI models, preparing data, and performing analysis on the data. IBM Watson Services for Core ML allows enterprises to build AI-powered apps that securely connect to their data and run either on-premises, offline or in the cloud.
2. Google Cloud
Leaders in AI and data analytics, Google has acquired a number of companies and startups to improve its AI capabilities for customers.
Google Cloud sells several AI and machine learning services to businesses, with an industry-leading software project in TensorFlow, as well as its own Tensor AI chip project. The Cloud Vision API can identify objects, logos, and landmarks within images, text within an image, can find similar images on the Web, or detect faces and read expressions.
The company also offers a Cloud ML service where developers can train high-quality machine learning models - such as customer service tech - using Google's existing APIs. For more experienced ML developers, Google offers ML Engine for bringing machine learning models to production, using TensorFlow models that need to be trained for various scenarios.
1. Amazon Web Services (AWS)

The clear leader in cloud computing, AWS offers both consumer and business-oriented artificial intelligence (AI) products and services. Many of its professional AI services build on the AI services available in consumer products.
Its Alexa - embedded into the Amazon Echo - introduces AI to the home with its intelligent voice server. For AWS, the company's primary AI services include: Lex, for building conversational interfaces into any application; Polly, which turns text to speech; and Rekognition, an image recognition service.
Amazon Machine Learning provides visualisation tools that guide customers through the process of creating machine learning (ML) models without having to learn complex ML algorithms and technology.