Cloudapps launches AI deep-learning sales intelligence tool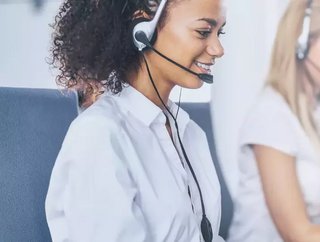 Leading provider of AI sales effectiveness technology, Cloudapps, has launched Sensai, a deep learning sales intelligence tool to improve forecast accuracy
The Cloudapps Sales Effectiveness and Accuracy Platform is the first and currently the only artificial intelligence (AI) platform to integrate advanced deep-learning and time-sequenced data with customer relationship management (CRM).
With the launch of its new deep learning AI sales development tool, Sensai, Cloudapps enable enterprises to improve sales productivity, accurately predict future deal outcomes, and increase win rates. 
Commenting on the announcement, Andy McDonald, CEO of Cloudapps, said: "As we enter the final few weeks of 2021, Sensai is helping enterprises ensure every sales professional attends end-of-year meetings having met and even exceeded their quotas." 
"With its unrivalled accuracy, the tool empowers the salesforce to forecast deals and focus efforts on the most profitable areas, saving sales leads time, increasing win rates, and ultimately improving the bottom line," he continued.
This announcement comes as the sales industry has transformed due to the pandemic and the impact it has had on networking, events and face-to-face meetings.
To support this change, digital tools have helped businesses transform the engagement process for sales professionals. Despite this, 48 per cent believe they are less productive at work than they used to be. Even before COVID-19, 57 per cent of reps expected to miss their quotas for the year.
Deep learning AI for CRM success
Sensai is the first intelligence tool for CRM that is powered by deep learning AI, as a result, it can bring a lot of benefits including:
95% forecast accuracy:

Unlike traditional machine learning AI, which is powered by human-led statistical analysis and educated assumptions, deep-learning AI mimics the workings of the human brain. It can read results, understand nuances, and rationalise outcomes to deliver highly accurate predictions 

Self-learning:

Deep-learning AI continuously learns from every interaction to improve intelligence and adapt as the business evolves

Future-proofed:

Deep-learning AI will continue to see advances where traditional methods will not, allowing businesses to future-proof their sales and CRM activities for whatever lies ahead

Rapid set-up:

Unlike traditional methods, very little data is required to produce accurate results, meaning the solution can add near-instant value.
Cloudapps' Sensai also allows businesses to complete the transition to a digitally empowered sales force. In doing so, it brings their CRM to life with a new depth of data to optimise operations, inform sales insights and more accurately predict deal outcomes. 
Compatible with any CRM platform, the solution leverages the most advanced deep-learning AI technology to personalise the sales process and flow of every opportunity. 
The technology enables sales professionals to visualise the best next step to take towards closing the deal, increasing their win rates by an average of 24 per cent. This equates to average revenue growth of 12%.