How does LivePerson use conversational AI to empower brands?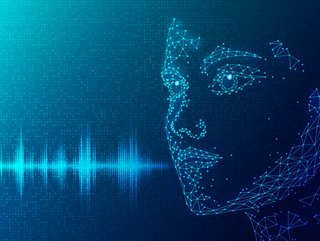 LivePerson connects brands through trusted conversational AI technology and creates a convenient, personal relationship with its millions of consumers
Founded in 1995, LivePerson is a leading conversational AI company creating digital experiences.
LivePerson is continually pushing the limits of human and computer connection through AI. In recent years, the company developed a bot-building platform that allowed non-technical workers in the contact centre to create, improve, and supervise conversational AI experiences.
The company also introduced more effective ways to measure how brands are meeting their goals for conversational experiences. For example, in 2021, LivePerson introduced capabilities that understand and measure how humans feel about the conversation they had with a bot, translating the results into actionable improvements brands can make to their digital experience.
Using AI to make digital experiences feel more human
The company has recently announced new AI capabilities and integrations to help brands deliver Curiously Human digital experiences, which are experiences that understand, connect, and deliver outcomes for brands and consumers.
Powered by nearly one billion conversational interactions per month on the company's Conversational Cloud, LivePerson's AI interprets and simplifies complex customer inquiries, helping customer care, sales, and marketing teams deliver and automate meaningful conversations with their consumers.
The new capabilities include advanced routing and self-learning technology, integrations with thousands of apps brands and consumers use, and better ways to track and deliver conversational commerce — help the company take a giant leap forward toward making digital experiences feel Curiously Human.
New automations to make conversations feel natural
LivePerson announced the general availability of new integrations that connect its Conversational Cloud to the apps and services brands and consumers use every day. With over 34 billion API calls each month across the LivePerson platform, brands can easily discover, activate, configure, and monitor thousands of integrations in one place through LivePerson's self-service, no-code interface.

LivePerson's Conversational AI can also now use real-time signals like intents, conversation quality, and sentiment scores to learn and improve on its own, deploying self-healing strategies to understand users better, reset conversations to a known good state, and delegate to other capable bots and humans.
The company is also introducing new automations that can handle interruptions to help conversations feel more natural.
"In today's digital world, people crave more personalised, humanised experiences. Brands have a massive opportunity to provide and scale these experiences with us because our Conversational AI makes millions of conversations as personal as one," said Rob LoCascio, founder and CEO of LivePerson. "The vision we've unveiled today will give people greater access to trusted conversations that fulfill their most important intentions around everything from daily tasks and shopping to long-term health and finance goals."