AI company Elevatus integrates with Zoom to improve meetings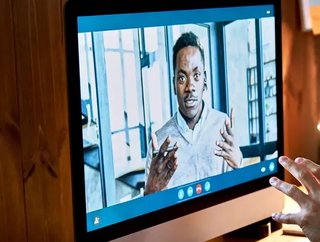 Leading AI technology provider Elevatus has announced it has integrated with Zoom to enable clients to conduct more streamlined and organised meetings
Through its integration with Zoom, Elevatus' clients will be able to automatically use Zoom to host remote meetings, interviews and webinars. They will be able to schedule these directly through Elevatus.
"As a tech company that supports and encourages remote work, our integration with Zoom will empower our clients to conduct faster virtual meetings no matter where they're working from," said Yara Burgan, CEO and founder of Elevatus. 
"Today, many people are using Zoom; whether it's recruiters, teammates, managers, or candidates. It's one of the world's most popular web conferencing software. Therefore, this offering will make it significantly easier for our clients to schedule meetings in seconds, record and store meetings, save a significant amount of time and re-watch meetings with their teammates – without being redirected out of Elevatus' platform," she continued.
Optimising work processes with AI 
With its cutting-edge technology, Elevatus helps companies worldwide to enhance and optimise their work processes. The company's award-winning hiring platform empowers clients to easily automate, streamline and digitally transform the recruitment process.
As a result of its integration with Zoom, Elevatus are adding greater flexibility to the process of scheduling and conduction virtual meetings and interviews with candidates.
Now, Elevatus' clients can leverage Zoom to conduct meetings with greater speed and create a centralised video meeting library that can be easily accessed by authorised users and teammates.
Exceeding industry standards to change the scope of recruitment
This announcement comes just one day after Elevatus had been recognised for exceeding industry standards in video interviewing transformation. With its AI solutions, Elevatus enable companies worldwide to conduct quality interviews and attract top talent with its advanced video interviewing technology.
The company have now been recognised for its smart, secure and intuitive video interviewing software that is helping companies worldwide build talented and skilful workforces.
"Our team of industry-leading experts designed a powerful video interviewing software that is localised and empowers companies to further democratise their hiring process to hire the best talent," said Burgan.
Elevatus' AI video interviewing technology is bound to change the scope of recruitment and the future of HR, with its long and established track record of delivering matured, secure, and science-led AI technology.
It is not the first time a company had chosen to adopt Zoom. There has been a rapid acceleration in the past year due to the shift to remote working which has made in-person meetings more difficult. The Elevatus and Zoom integration aims to close this gap by making it easier for all users to keep workflows moving, facilitate communication, and bring together users from all around the world, despite geographical barriers.