Unleash live raises $8mn in Series A funding round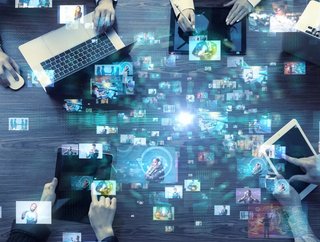 One of the world's leading AI video analytic platforms Unleash live will use the funding to scale AI apps for enterprise analytics
The Series A funding round was led by SafetyCulture. It will fuel the growth of Unlive live's AI Apps Store, where developers and organisations with in-house A.I./ML skills can build, train and deploy Apps that meet specific enterprise needs.
"We're excited to welcome the combined expertise of SafetyCulture and renowned investor Roger Allen AM, who will drive the continued success of Unleash live and help take us to the next level," said co-founder and CEO Hanno Blankenstein.
Roger Allen AM is an experienced software entrepreneur and venture capital investor focused on investing in Australian fast-growth technology companies. 
Allen said: "Australian technology companies are globally competitive and attracting significant investment both domestically and internationally.
"It is great to see SafetyCulture - an already successful Australian technology company - investing and supporting a new emerging company with a large global opportunity in Unleash live. I look forward to sharing the journey."
Unleash lives's AI-powered real-time analytics platform, 'Intelligent Remote Vision', generates immediate insights. It enables enterprises to materially drive down costs, raise productivity, increase accuracy, and improve safety. 
COVID-19 and the uptake of video streaming and remote collaboration
Since March 2020 the company has seen over 500% growth and just this year the company reached an impressive milestone. Unleash live completed 30 million minutes of analysed video, providing analytics across a wide range of enterprise and government use cases. 
This included use cases from automating inspections for optimised performance on wind farms, to supporting public transport operators with commuter, social distancing and face mask analytics.
The COVID-19 pandemic, Blackenstein explained, has played a role in the increased adoption of video streaming and remote collaboration. He said: "A growing number of businesses now use Unleash live to overcome the challenges of maintaining distributed assets and to keep employees out of harm's way.
"Remote monitoring and machine learning assisted inspections will remain critical when the pandemic ends because so many organisations have realised there is a significant opportunity to improve how they operate. They will continue to apply these learnings and look for new ways to build them into their business."
AI video analytics as a powerful data source
On top of its investment in Unleash live, SafetyCulture's CEO Luke Anear will be joining the board.
"It's great to see such innovative new thinking in response to old challenges. We recognise the potential of leveraging camera feeds to trigger safer, smarter actions. A.I. video analytics is an enormously powerful data source for an operations platform like ours, and one that many of our customers can benefit from," said Anear. 
"Unleash live has shown extraordinary growth during the past year. I'm eager to help them support more organisations globally to be better, faster and more reliable," he continued.
This investment in Unleash live is another example of SafetyCulture's expansion over recent years. Its global operations platform empowers teams to drive workplace improvements and the company acquired microlearning business EdApp in 2020.