Zoom terms of service spark AI regulations debate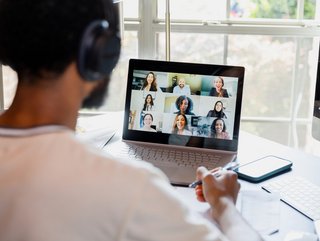 The communications company introduced two generative AI features in 2023: Zoom IQ Meeting Summary and Zoom IQ Team Chat Compose
Zoom have introduced new generative AI features into meetings and caused a stir as a result, with concerns over privacy, data protection and ethical AI
Zoom recently caused confusion when it was revealed that its terms of service appeared to provide access to users' data for AI training. The update has caused plenty of conversation about how AI and datasets can be used within a business context.
Its new AI-powered features were introduced in June 2023 and the company stated that it does use customers' video calls and chat transcripts to train AI - but only with the consent of the user. If a meeting host agrees to share data with Zoom, everybody participating in the meeting must share their data during that call.
AI continues to transform global businesses
AI is ultimately continuing to transform business in new and innovative ways, with generative AI in particular having great potential to boost productivity. However, companies like Zoom using online meetings to train AI models has ultimately sparked anxieties over personal and sensitive data being included in AI datasets.
The communications company introduced two generative AI features in 2023: Zoom IQ Meeting Summary and Zoom IQ Team Chat Compose and are offering both on a free trial basis. Some of the features included are automated meeting summaries and AI-powered chat composition and customers will be able to control if they want to enable these AI features for their accounts.
Zoom has stated that the customer is the one to decide if they want to enable generative AI features and separately if they want to share content with Zoom for the company to work to improve its products.
The blog post also showed examples of warning messages for users joining meetings using AI tools and it offers the option to agree to the training use or leave the meeting.
The importance of AI regulation for ethical use
As AI and machine learning (AI/ML) tools become more integrated into business operations, there are concerns over the risks they could pose to data security. Workforces are increasingly using AI tools like ChatGPT to assist with routine tasks, which has subsequently been banned by some companies, including Samsung Electronics who banned all use of generative AI systems in May 2023.
Large technology companies have been working to improve AI knowledge and responsible usage within their workforces. Tech Mahindra in particular is training more than 8,000 employees in the wake of increased demand for generative AI and quantum computing services.
AI regulations and challenges are becoming far more important as global cyber threats increase.
This type of situation also offers up debates concerning AI regulations and if businesses will need to consider their AI practises more closely. With machine learning tools continuing to increase in popularity and global relevance, organisations will need to consider how they can ensure responsible use without causing risks or data breaches.
******
For more insights into the world of Technology - check out the latest edition of AI Magazine and be sure to follow us on LinkedIn & Twitter.
Other magazines that may be of interest - Technology Magazine | Cyber Magazine
Please also check out our upcoming event - Sustainability LIVE in London on September 6-7 2023.
******
BizClik is a global provider of B2B digital media platforms that cover Executive Communities for CEOs, CFOs, CMOs, Sustainability Leaders, Procurement & Supply Chain Leaders, Technology & AI Leaders, Cyber Leaders, FinTech & InsurTech Leaders as well as covering industries such as Manufacturing, Mining, Energy, EV, Construction, Healthcare + Food & Drink.
BizClik – based in London, Dubai, and New York – offers services such as Content Creation, Advertising & Sponsorship Solutions, Webinars & Events.