Dynatrace hypermodal AI aims to boost business productivity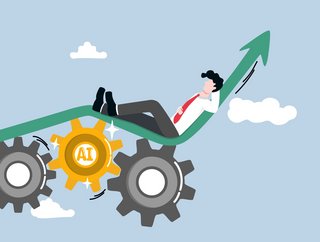 The expanded Davis AI aims to boost productivity across business, development, security and operations teams by delivering generative-AI recommendations
In a world-first move, Dynatrace announces a hypermodal AI platform that aims to closely assist businesses and further anticipate needs and growth strategy
Dynatrace has announced that it is expanding its Davis AI engine to deliver the industry's first hypermodal AI, converging fact-based, predictive and causal AI insights with new generative-AI capabilities.
The AI aims to boost productivity across teams with automatic, customer-specific recommendations for business, development, security and operational tasks. Combining three types of AI will, according to Dynatrace, work to provide fact-based and meaningful answers, as well as recommendations that enable organisations to automate processes with confidence.
Companies in 2023 are often considering how AI can improve business function and productivity so new innovations such as this are certainly interesting to consider.
Generative AI to transform businesses by offering business recommendations
There has been plenty of research concerning how the rapid growth of AI is impacting advancement in the workplace. A 2023 study confirmed that 55% of workers said that their employer is not providing any preparation for AI use in the workplace, ultimately leading to calls for greater regulation and oversight of AI use within work environments.
Companies that work to enhance AI within the workplace are sure to stay ahead of the curve when it comes to digital transformation efforts.
The expanded Davis AI aims to boost productivity across business, development, security and operations teams by delivering generative-AI recommendations that provide precise context from predictive-and causal-AI techniques.
These will work to reflect the unique attributes of each organisation's hybrid and multi-cloud ecosystem. It will also aim to simplify and accelerate tasks, such as creating automations and dashboards, to enable workers to focus on higher-value activities for faster and more secure innovation.
Dynatrace: unique capabilities enhance AI use in the workplace
AI is ultimately continuing to transform business in new and innovative ways. Generative AI has the potential to boost productivity across all functions.
According to Dynatrace, the power of generative AI can be greatly amplified by converging it with predictive and causal intelligence to create a single, hypermodal AI with each type of AI within it excelling in specific capabilities.
Dynatrace Davis AI provides machine learning (AI/ML) predictive models to anticipate future behaviour based on past business data and observed patterns. It hopes to allow customers to anticipate future needs for their organisation and any issues related to software performance.
It also analyses real-time data for these precise answers, with intelligent automation for root-cause analysis and risk remediation. The goal is for the AI to provide recommendations, suggested workflows and allow users to solve and complete work tasks.
Digital tools like generative AI are only continuing to expand worldwide and will only continue to grow as more businesses start to see more benefits to implementing the technology
"Generative AI is a transformative technology with seemingly limitless possibilities for delivering productivity gains," said Bernd Greifeneder, CTO at Dynatrace.
"As organisations look to tap into this potential, the key to success is hypermodal AI that combines generative AI with powerful predictive- and causal-AI techniques.
This is because only predictive AI can see into the future reliably, only causal AI can deterministically know the root cause of an issue, and only generative AI can tailor recommendations and solutions to specific problems using advanced probabilistic algorithms.
"With the release of the expanded Davis AI, we address this need and redefine how observability and security solutions work. We expect Davis AI will enable our customers to achieve substantial productivity gains year-over-year as they drive transformation initiatives related to observability and security."
******
For more insights into the world of Technology - check out the latest edition of AI Magazine and be sure to follow us on LinkedIn & Twitter.
Other magazines that may be of interest - Technology Magazine | Cyber Magazine
Please also check out our upcoming event - Sustainability LIVE in London on September 6-7 2023.
******
BizClik is a global provider of B2B digital media platforms that cover Executive Communities for CEOs, CFOs, CMOs, Sustainability Leaders, Procurement & Supply Chain Leaders, Technology & AI Leaders, Cyber Leaders, FinTech & InsurTech Leaders as well as covering industries such as Manufacturing, Mining, Energy, EV, Construction, Healthcare + Food & Drink.
BizClik – based in London, Dubai, and New York – offers services such as Content Creation, Advertising & Sponsorship Solutions, Webinars & Events.