McKinsey study confirms how much generative AI has exploded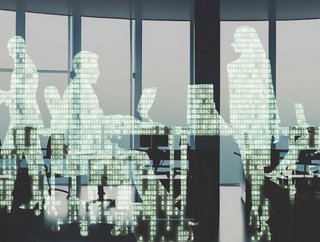 The report found that 40% of respondents say their organisations will increase AI investment overall because of rapid advances in generative AI
Generative AI is booming and, according to McKinsey, will continue to grow as more businesses start to see more benefits to implementing the technology
McKinsey's 'The state of AI in 2023: Generative AI's breakout year' report has broken down the extent to which AI has advanced dramatically within the workplace.
Nearly one quarter of C-suite executives surveyed said that they are personally using generative AI tools for work, in addition to more than one-quarter of respondents from companies using AI stating that generative AI is already on their company agenda.
Of 1684 survey participants, 913 said their organisations had adopted AI in at least one function. McKinsey continues to anticipate that business disruption from generative AI is significant, with meaningful and even responsible changes to workforces worldwide.
Experimentation with generative AI becoming more common
There are plenty of large and leading technology companies already ahead in the advancement and use of generative AI. Dell Technologies in particular has recently announced that it is expanding its AI offerings to accelerate secure generative AI initiatives.
According to McKinsey, these high-performing organisations invest much more than other companies who work with AI. Respondents to the study that are AI high performers are more than five times more likely than others to say that they spend more than 20% of their digital budgets on AI. In addition, they also use AI capabilities more broadly throughout their organisations.
The report also found that 40% of respondents say their organisations will increase AI investment overall because of rapid advances in generative AI. However, the findings show that it is still early for managing generative AI–related risks, with less than half of respondents saying their organisations are mitigating even the risk they consider most relevant: inaccuracy.
Previous research in the field has found that there are concerns that AI is evolving too quickly for businesses to keep up with, as AI continues to dominate workplaces. Of those that tried generative AI, almost a third stated that they only used it once or twice, with 28% of participants using it weekly. One in ten also said that they use an AI tool at least once a day.
The findings from the McKinsey survey however show that, despite generative AI's public availability, experimentation with the tools is already relatively common, and respondents expect the new capabilities to transform their industries.
One-third of all survey respondents said their organisations are already regularly using generative AI in at least one function, meaning that 60% of organisations with reported AI adoption are using generative AI.
AI safety as key for business development
McKinsey also stated, as a result of the report, that a much smaller share of respondents reported hiring AI-related-software engineers, with hiring having decreased from 39% to 28%. This raises awareness for the importance of AI skill sets to stay in line with the adoption of generative AI adoption.
Additionally, the report suggests that companies are not yet addressing the risks that AI can cause. Just 21% of respondents reporting AI adoption say their organisations have established policies governing employees' use of gen AI technologies in their work.
Whilst AI can help within cybersecurity, it is still important that businesses have appropriate measures in place to ensure all industries work to reduce risk and ensure that their digital platforms are safe.
"We are in the early innings of generative AI, and companies already anticipate a meaningful impact on talent—from opening up new work opportunities and transforming how work gets done to introducing whole new job categories such as prompt engineering," said Lareina Yee, senior partner at McKinsey and Chair of McKinsey Technology Council.
"In most instances companies see generative AI as a tool to augment human activities, not necessarily replace them. So far, we're mainly seeing companies that are leaning forward with generative AI, focusing on pragmatic areas where the routes to improvements in top-line growth or productivity are clearest.
"We're still just scratching the surface of these augmentation capabilities, and we can anticipate that their use will accelerate."
******
For more insights into the world of Technology - check out the latest edition of AI Magazine and be sure to follow us on LinkedIn & Twitter.
Other magazines that may be of interest - Technology Magazine | Cyber Magazine
Please also check out our upcoming event - Sustainability LIVE in London on September 6-7 2023.
******
BizClik is a global provider of B2B digital media platforms that cover Executive Communities for CEOs, CFOs, CMOs, Sustainability Leaders, Procurement & Supply Chain Leaders, Technology & AI Leaders, Cyber Leaders, FinTech & InsurTech Leaders as well as covering industries such as Manufacturing, Mining, Energy, EV, Construction, Healthcare + Food & Drink.
BizClik – based in London, Dubai, and New York – offers services such as Content Creation, Advertising & Sponsorship Solutions, Webinars & Events.