Frontier Model Forum: championing responsible AI systems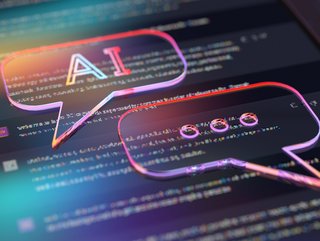 The Frontier Model Forum aims to draw on the technical and operational expertise of the involved companies to benefit the global AI ecosystem
Formed by Google, Anthropic, Microsoft and OpenAI, the body aims to regulate AI development and ensure that it is made in a responsible and safe way
Anthropic, Google, Microsoft, and OpenAI are launching the Frontier Model Forum: an industry body that aims to focus on ensuring the safe and responsible development of frontier AI models.
The forum aims to help advance research into AI safety, identity safety best practices for frontier models and share knowledge with policymakers and academics to advance responsible AI development and leverage AI to address social challenges.
This update comes after the UN security council met to discuss the threat of AI to businesses as well as government systems worldwide. The forum therefore is a clear demonstration of large tech companies working together to ensure positive developments.
AI Advisory Board to guide strategy and responsible priorities
The Frontier Model Forum aims to draw on the technical and operational expertise of the involved companies to benefit the global AI ecosystem, such as through advancing technical evaluations and benchmarks and developing a public library of solutions to support industry best practices and standards.
Companies within the forum have said that collaboration is welcome from other organisations in developing safe frontier AI models. The companies within the forum have stated that they will be collaborating with policymakers, academics, civil society and companies to share knowledge about trust and safety risks.
With increasing numbers of workers using generative AI, the forum's core objectives are to advance AI safety research to promote responsible development of frontier models, minimise risks and enable independent, standardised evaluations of capabilities and safety. It also aims to help the public understand the nature, capabilities, limitations and impact of the technology.
In working to ensure safe AI use, the forum seeks to better support and develop applications that can help meet society's greatest challenges, such as climate change mitigation and adaptation, early cancer detection and prevention and combating cyber threats.
The announcement comes in the wake of AI being misused in certain business sectors. The Guardian reported that the Australian Medical Association (AMA) has called for greater AI regulations after it uncovered that some doctors were using ChatGPT to write medical notes.
Generative AI in particular has great potential to help within industries like healthcare, but if used incorrectly or irresponsibly could have grave consequences. It is refreshing to see a group of hugely influential companies that are conducting large AI developments to collaborate based on shared values.
Anna Makanju, Vice President of Global Affairs at OpenAI said: "Advanced AI technologies have the potential to profoundly benefit society, and the ability to achieve this potential requires oversight and governance.
She continued: "It is vital that AI companies–especially those working on the most powerful models–align on common ground and advance thoughtful and adaptable safety practices to ensure powerful AI tools have the broadest benefit possible. This is urgent work and this forum is well-positioned to act quickly to advance the state of AI safety."
******
For more insights into the world of Technology - check out the latest edition of AI Magazine and be sure to follow us on LinkedIn & Twitter.
Other magazines that may be of interest - Technology Magazine | Cyber Magazine
Please also check out our upcoming event - Sustainability LIVE in London on September 6-7 2023.
******
BizClik is a global provider of B2B digital media platforms that cover Executive Communities for CEOs, CFOs, CMOs, Sustainability Leaders, Procurement & Supply Chain Leaders, Technology & AI Leaders, Cyber Leaders, FinTech & InsurTech Leaders as well as covering industries such as Manufacturing, Mining, Energy, EV, Construction, Healthcare + Food & Drink.
BizClik – based in London, Dubai, and New York – offers services such as Content Creation, Advertising & Sponsorship Solutions, Webinars & Events.