AI experts support proposed guidelines for safe development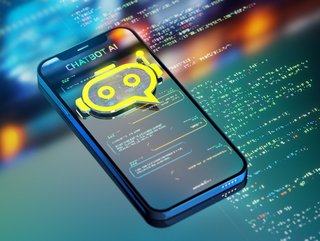 The UN security council meeting cited the potential use cases that AI can have on a wide variety of sectors, including healthcare, finance and cybersecurity
In the wake of the UN security council proposing a global AI watchdog, will greater guidelines from experts help businesses better develop the software?
An international group of AI experts have released a new set of guidelines for safe development of AI tools. Although a voluntary framework, it contains a checklist of 84 questions for organisations and AI developers to consider when making new products.
This news has come in the wake of the UN security council meeting to have a formal discussion about the threat of AI to businesses as well as government systems worldwide.
With AI becoming more socially and commercially prevalent, this type of guidance will serve those who want to enhance their AI capabilities and better serve humanity.
Working together to enhance digital transformation
As reported by the BBC, the World Ethical Data Foundation has released their guidelines as an open letter, inviting the public to submit their own questions about AI for developers to consider, creating even more of an open global dialogue.
The World Ethical Data Foundation has 25,000 members which includes large technology companies like Meta, Google and Samsung.
Meta in particular has released its next generation of large language model (LLM) Llama 2, which is a new open-source AI model. The company has stated that it hopes that the tool will promote responsible and safe use of AI and LLMs within the industry.
Making it open sourced allows developers and users to have a public discussion about the evolution of generative AI and how it can be developed in a less dangerous way.
It is these types of open conversations that will ensure positive and more impactful digital transformation. The UN security council meeting cited the potential use cases that AI can have on a wide variety of sectors, including healthcare, finance and cybersecurity.
However, despite big companies being able to put large amounts of money and resources into AI, smaller businesses may need more guidance from experts to keep up with development and may struggle to make it in a safe and responsible way.
At the UN security council meeting, Secretary-General António Guterres called for a global watchdog to monitor evolving AI technology and stated that the UN would appoint an advisory board for AI that aims to report back on options for global AI governance by the end of 2023.
The currently hypothetical agency would include AI specialists and offer expertise to organisations and governments that may lack the technical knowledge required to effectively tackle the challenges posed by AI threats.
With increased risks of cyber fraud in line with AI use, cyber-attacks and identity fraud are rapidly becoming more sophisticated. It is important that regulators and government organisations continue in this way to work against attacks on global organisations.
******
For more insights into the world of Technology - check out the latest edition of AI Magazine and be sure to follow us on LinkedIn & Twitter.
Other magazines that may be of interest - Technology Magazine | Cyber Magazine
Please also check out our upcoming event - Sustainability LIVE in London on September 6-7 2023.
******
BizClik is a global provider of B2B digital media platforms that cover Executive Communities for CEOs, CFOs, CMOs, Sustainability Leaders, Procurement & Supply Chain Leaders, Technology & AI Leaders, Cyber Leaders, FinTech & InsurTech Leaders as well as covering industries such as Manufacturing, Mining, Energy, EV, Construction, Healthcare + Food & Drink.
BizClik – based in London, Dubai, and New York – offers services such as Content Creation, Advertising & Sponsorship Solutions, Webinars & Events.