Top 10 artificial intelligence companies in 2022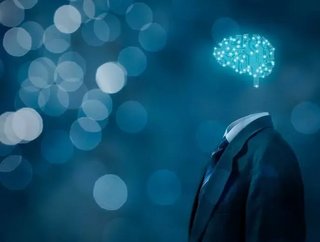 Forecast to reach a value of US$62.5bn this year, the AI services market continues to expand. We look at 10 of the top companies making use of AI.
Cloudera, a hybrid cloud data company, supplies a cloud platform for analytics and machine learning built by people from leading companies like Google, Yahoo!, Facebook and Oracle. The technology gives companies a comprehensive view of their data in one place, providing clearer insights and better protection. Cloudera's data services are modular practitioner-focused analytic capabilities, providing a consistent experience in any cloud. They can be standalone offerings or integrated into solutions that deliver a seamless data lifecycle experience.
9 - Salesforce
Salesforce develops artificial intelligence for customer relationship management (CRM). This is delivered as an embedded layer of intelligence within the Salesforce platform, powered by its Einstein AI engine. Founded in 1999, the company has become almost synonymous with CRM and leverages AI for nearly every task. It launched Salesforce Einstein in 2016 as "artificial intelligence for everyone" and continues to build the technology while keeping in mind ethical considerations. In 2021, Salesforce debuted its AI Ethics model.
8 - SenseTime
SenseTime builds AI technologies for business operations, smart cities, smart homes, and smart cars. The company was founded by Tang Xiao and Xu Li in 2014, who were both researchers at that time. They developed multiple white papers outlining the future possibilities of AI technology and eventually partnered with Qualcomm in 2017. The company is one of the founding members of the Global Artificial Intelligence Academic Alliance (GAIAA).
7 - Dataiku
Dataiku is the platform for Everyday AI that allows companies to leverage one central solution to design, deploy, govern, and manage AI and analytics applications. The company has a global team of over 1000 people to bring the vast potential of AI to over 450 companies worldwide. In August, Dataiku raised US$400mn at a US$4.6bn valuation to enable Everyday AI in the enterprise.
Companies worldwide use Dataiku to handle increasingly complex use cases to find increasing value in their data and strengthen relationships with strategic global partners by driving technical enablement, product adoption, and AI maturity.
6 - H2O.ai
Founded in 2011, H2O.ai has grown to become one of the leading artificial intelligence (AI) cloud companies and is now recognised as a global visionary and thought leader in automated machine learning (autoML), time series forecasting and responsible AI.
The world's leading data scientists and engineers come to work at H2O.ai to deliver on its vision of making AI accessible to any business, government entity, non-profit or academic institution in the world. Launched in 2021, the H2O AI Cloud offers customers a single, unified platform architected from the ground up to support our core mission of democratising AI.
5 - Metaverse Platforms
Meta Platforms develops artificial intelligence for immersive technologies and social media. It has several AI initiatives in the works, from AI for naturalised interactions in virtual reality environments to AI detectors for harmful content. Founded in 2004, the company has a long history of working with AI tools, using the technology to match people, products, and content. In addition to its existing capabilities, Meta recently announced an AI supercomputer that can work across hundreds of languages, develop augmented reality tools, and pave the way towards the metaverse.
4 - DeepMind
DeepMind is an AI research and development company that operates as a subsidiary of Alphabet. It also develops AI for positive outcomes in the healthcare sector. British academics Demis Hassabis, Shane Legg, and Mustafa Suleyman founded the company in 2010. The startup trained its AI algorithms on old games from the '70s and '80s to make it incrementally more intelligent over time. Google acquired DeepMind for $500 million in 2014.
3 - C3.ai
C3.ai is the world's leading provider of Enterprise AI. Founded in 2009, the company aims to support and accelerate digital transformation with its proven C3 AI Suite, an end-to-end platform for developing, deploying and operating large-scale AI applications.
The C3 AI Suite provides comprehensive services to build enterprise-scale AI applications more efficiently and cost-effectively than alternative approaches. It also supports the value chain in any industry with prebuilt, configurable, high-value AI applications for reliability, fraud detection, sensor network health, supply network optimisation, energy management, anti-money laundering, and customer engagement.
2 - IBM
IBM has been a leader in the field of artificial intelligence since the 1950s. The company's core offering is IBM Watson, an AI-based cognitive service, AI software as a service, and scale-out systems designed for delivering cloud-based analytics and AI services. IBM's portfolio of business-ready tools, applications and solutions, are designed to reduce the costs and hurdles of AI adoption while optimising outcomes and responsible use of AI. 70% of global banking institutions use Watson and 13 of the top 14 systems integrators use Watson.
1 - Amazon Web Services
A leader in cloud computing, Amazon Web Services (AWS) offers both consumer and business-oriented AI products and services, and many of its professional AI services build on the AI services available in consumer products.
Its Amazon Echo brings AI into the home with Alexa. For AWS, the company's primary AI services include Lex, a business version of Alexa; Polly, which turns text into speech; and Rekognition, an image recognition service. The company also conducts an AI innovation contest with prizes up to $500,000.