Why is Zoom buying translation company Kites AI?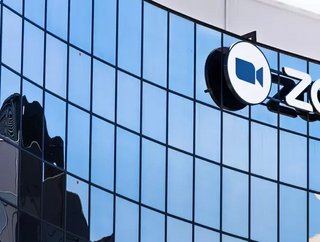 Zoom is buying German AI firm Kites to bring real time translations to Zoom calls. We take a look at the implications for the video chat market
Zoom is buying Kites, the German AI translation company founded in 2015 to bolster its video calling software. The company's president of product and engineering, Velchamy Sankarlingam, said the acquisition was designed to "deliver happiness to our users and improve meeting productivity". We look at what that means in the real world.
What is Kites?
Kites is a German AI company focused on real time translation between different spoken languages. It stands for Karlsruhe Information Technology Solutions (Kites started life at the Karlsruhe Institute of Technology). It was originally dreamed up to help students understand their lecturers, who would conduct lessons in English and/or German. The Kites team will stay in Germany once they are incorporated into Zoom.
What does Zoom want with Kites?
Zoom became a household name during the Covid-19 pandemic, but it's not the only gun in town. Many enterprise customers are using Microsoft's Teams software, which integrates video calling. Others are using solutions from Google or Webex (owned by Cisco). While relatively rarely used in enterprise settings, Apple's FaceTime and Facebook's WhatsApp are both widely used by consumers. All these alternatives have the potential to damage Zoom's ongoing value as it strives to maintain success post-pandemic.
Kites translation is going to give Zoom the edge
Finding an edge in video calling is easy: make it work. That's exactly what Zoom has done to date. But it's not a sustainable edge. Much as you might hear anecdotal moaning about the inferior quality of Teams or Webex calls versus Zoom, there is little to stop those alternatives matching or exceeding the quality of the best at any given moment in time. After that, you've got add-ons, but there aren't many CTOs who'll switch out the video calling software because someone wants to look like a dog. Real time translation is a real and sustainable edge that could promote Zoom's future in business. Everyone speaks their mother tongue, everyone understands.
What's the future of real time translation?
There have been many iterations of online translation, including real time in-person translation. Online is harder to manage: it needs to be part of a seamless video calling experience. If it makes calls arduous, people won't use it. But the technology is ripe and Zoom is buying into it at the right time. If it can crack smooth conversations between people speaking different languages many miles away from each other, it could have a significant impact on sustainability (fewer flights to make deals with overseas companies, for instance), employment (it would greatly expand talent pools in some industries) and language (perhaps stopping English taking over as the world's lingua franca).
So just Zoom in the future?
Absolutely not. Many other companies are developing translation software, not least Google, which also has video calling capabilities. And you might expect a few of Kites' engineers to be poached once the employment covenants have expired. Watch this space.