The Ultimate Enterprise Technology Event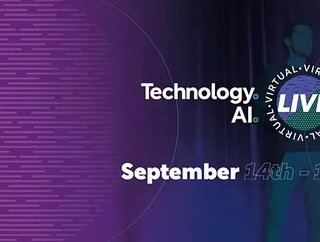 From global giants to innovative startups, this is your chance to jump onto the international stage
From September 14-16th, 2021, BizClik Media Group will host its cutting-edge Technology & AI Live event. Over three days, global industry leaders will join us for dynamic roundtable discussions, keynote addresses, and extensive networking opportunities. Our inspirational speakers will share insights, strategies and direction from inside their organisations that are not to be missed!
By the end of the weekend, we'll hear from Adam Spearing, Field CTO EMEA and SVP UKI Solution Consulting at Salesforce; Frank Wilde, Vice President of SAP's Global Centre of Excellence; and Danny Attias, Chief Digital and Information Officer at Anthony Nolan and ranked as the top CEO in the UK. All talks will be streamed live from the iconic Tobacco Dock in London—get your tickets here. 
The event will include:
Keynote addresses from respected industry leaders

Dynamic live roundtables (inc. Q&A)

Fireside discussions

Inspirational Speakers & Presentations

Extensive networking opportunities
Meet the Speakers
Each week, from now until the event, we'll be announcing four new names who are set to grace our physical or virtual stage, prepared to share their knowledge and insight with attendees. 
Here's our second roundup: 
Adam Spearing
Field CTO EMEA and SVP UKI Solution Consulting at SalesForce
After 30 years in the tech field, Adam Spearing has worked with all types of software: IT operations, development, business apps, and productivity platforms. In his time at Salesforce, he sparked rapid growth, redefining the company's sales model and working with multiple CIOs to launch new programmes. 
As a result, Spearing is well-versed in culture, changing strategies, and motivating employees to achieve goals as individuals and as teams. He's on the cutting edge of new tech as a Global CIO Advisory Board member—and will share some of the most challenging issues for top technology leaders around the world. 
Frank Wilde
VP, Global Centre of Excellence at SAP
As a longtime CEO with a history of achievement in the computer hardware, software, services, and security industries, Frank Wilde has helped raise US$520mn of capital; advised companies on customer acquisition, revenue growth, negotiation, and international business development; and worked with global organisations such as Microsoft, Intel, Dell, IBM, and Oracle. 
In our next speaker series, Wilde will share his expertise gained from years of cross-functional roles working with Japanese, Indian, American, European, Chinese, and Middle Eastern firms, as well as his time as CEO of Ravisent Technologies and VP of SAP's Global Centre of Excellence. 
Danny Attias
Chief Digital & Information Officer at Anthony Nolan
Ranked as the #1 CEO in the United Kingdom, Danny Attias is passionate about digital transformation and project delivery. He's contributed a wealth of information and expertise spanning retail, agency, and the third sector, and throughout his career, he's used new technologies to drive outcomes. 
As Chief Digital and Information Officer at Anthony Nolan, Attias champions digital change across the organisation to improve its critical work. According to the CIO 100 judging panel, his work has modernised the charity's IT function to make lifesaving advances in donations and fundraising. We can't wait to hear his thoughts on data security and production, digital potential, and technology strategy.