UiPath: Using automation to unlock companies potential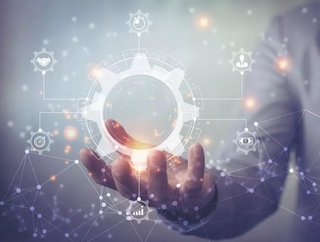 After gaining US$750 million in Series F automation funding, we take a look at UiPath and how they are enabling businesses to scale digital operations
UiPath has the vision to deliver the Fully Automated Enterprise, one where companies use automation to unlock their greatest potential.
Founded in 2005, the company started as a 10-people team based in Bucharest, led by Daniel Dines. In the beginning, they outsourced automation libraries and software to some of the world's biggest companies.
UiPath offers an end-to-end platform for automation, combining the leading Robotic Process Automation (RPA) solution with a full suite of capabilities that enable every organisation to rapidly scale digital business operations.
Increasing efficiency with automation
UiPath has recently reported that the revenue has skyrocketed in Q3 2021 to US$220.8 million with a 50% year-over-year increase. This robotic automation platform has gained US$750 million in Series F automation funding from Alkeon Capital, Coatue, and many more reputed investors at the beginning of 2021.
"Our continued growth at scale was driven by customers across verticals and geographies who recognise that the power of automation not only increases efficiency, but also drives revenue growth and creates a significant competitive advantage. This increasing awareness of the power of our end-to-end automation platform coupled with strong execution by our team resulted in fiscal third quarter ARR of $818 million, an increase of 58% year-over-year," said Daniel Dines, UiPath Co-Founder and Chief Executive Officer. "Automation is essential to digital transformation and UiPath is leading the way with our vision to deliver the fully automated enterprise where companies use automation to unlock creativity and the full potential of every worker."
Recognised as a leader in the industry 
Based in New York City, the UiPath presence extends to over 40 offices around the world. The company was recently named a leader in the inaugural IDC MarketScape: Worldwide Robotic Process Automation Software 2021-2022 Vendor Assessment, which positions UiPath as a leader for overall technical capabilities and a strong capitalisation structure for extending our end-to-end automation platform.
They were also named a Robotic Process Automation (RPA) Leader and Star Performer in the Technology Vendor Landscape for the fifth consecutive year, according to Everest Group's Robotic Process Automation Products PEAK Matrix Assessment 2021. UiPath emerged as the only Star Performer who is also a Leader in this year's assessment, which analyses the changing dynamics of the RPA landscape and assesses 23 service providers across several key dimensions.