Top 10 AI-enabled cyber security companies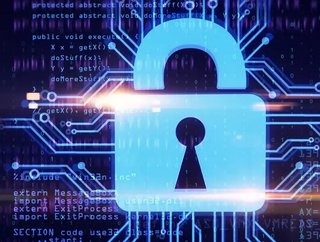 As technology and computing becomes more complex, so do cyber attacks. We take a look at the top companies utilising AI to combat cyber security challenges
Just this year the World Economic Forum (WEF) outlined that cybercrime could potentially pose a more significant risk to society than terrorism. As the world becomes more digitalised and reliant on technology and machines, the rise of cybercrime becomes inevitable.
This is particularly significant as not only is the world becoming more reliant on technology, but also networks of connected technology that are more complex to manage.
To overcome these challenges, many technologists have looked at how artificial intelligence (AI) could play a role in combatting cybersecurity threats. With the ability to analyse network traffic and learn to recognise patterns that suggest criminal intent, AI and its algorithms can be a useful tool in preventing cyber attacks.
As well as threat detection, AI can also be used in breach risk prediction, as a tool to control the effectiveness of information security programmes and can also fight against bots.
Due to its importance in the ever-evolving cyber and information security landscape, AI Magazine takes a look at some of the cybersecurity companies utilising AI to improve its services.
10 - Fortinet
Headquartered in Sunnyvale, California, Fortinet secures the largest enterprises, service providers, and government organisations around the world. The company's Security Fabric enables customers to achieve the outcomes of their digital innovation without compromising their security. Fortinet uses automated, self-healing networks to achieve this with Al-driven security for fast and efficient operations.
9 - Sophos
Protecting more than 500,000 organisations and millions of consumers in more than 150 countries, Sophos is a world leader in next-generation cybersecurity. The British company has a strong and broad portfolio of advanced products and services to secure users, networks and endpoints against ransomware, malware, exploits and phishing. This portfolio is powered by threat intelligence, AI and machine learning from SophosLabs and SophosAI.
8 - Symantec
Although typically well-known for its work in firewall and antivirus products, Symantec has harnessed the power of AI in more recent years to expand its work into threat detection and prevention. The company is now a division of Broadcom, a company focused on technology leadership and category-leading semiconductor and infrastructure software solutions. Still continuing its work in security, Symantec has been named a global leader in Endpoint Security, Web Security, Information Security, Email Security, and Privileged Access Management. 
7 - Check Point
Used widely around the world by enterprises and governments, Check Point is a leading provider of cyber security solutions. The company's fully customisable platform provides a comprehensive and intuitive one-point control system that allows users to choose real-time threat intelligence that suits their specific needs. Rather than producing a specific AI-based threat management product, the company invested in the development of three AI-driven platforms that contribute to many of the business's key offerings: Campaign Hunting, Huntress, and Context-Aware Detection (CADET).
6 - FireEye
Headquartered in California, FireEye continuously pioneers cyber security innovation with advanced AI-based threat Intelligence and prevention technologies, unified security management, and cloud security automation to help protect organizations from 6th generation of cyber attacks. The company achieved this through both innovation and acquisition, now it can utilise cybersecurity tools that use AI to monitor networks and spot anomalies. For its work in cyber security, in 2021 Checkpoint has been named a Leader in the 2021 Gartner Magic Quadrant for Network Firewalls as well as the Best Cyber Security Employer by Forbes.
5 - Cynet
By deploying AI in its network threat detection systems, Cynet aims to make advanced threat protection as straightforward as running any system monitoring package. Its Cynet 360 platform is the world's first autonomous breach protection platform. This complete cybersecurity system includes AV endpoint protection, device detection, threat prediction, user behaviour modelling, and vulnerability management.
4 - Vectra AI
Vectra AI offers AI-driven threat detection and response for cloud, data centre, IoT and enterprises. Founded in 2010, the company exists solely to implement AI in cybersecurity software. Its Cognito platform combines human intelligence, data science, and machine learning to accelerate threat detection in real-time. It also automates tasks that would normally be carried out by analysts reducing the time it takes to investigate threats.
3 - Darktrace 
Developed by Mathematicians, UK-based Darktrace uses self-learning AI to detect and neutralise threats across networks, Cloud and IoT. The company's solutions have helped thousands of companies in a wide range of industries fight cyber threats in real-time. Its product, Enterprise Immune System, uses AI methodologies and populates status rule bases through unsupervised machine learning. 
2 - CrowdStrike
Founded in 2011, CrowdStrike has developed a cyber security product, the CrowdStrike Falcon. This product is an AI-based detection system, known as user and entity behaviour analytics (UEBA). CrowdStrike's Falcon has revolutionised security for the cloud era and offers real-time protection and visibility across the enterprise, preventing attacks on endpoints and workloads on or off the network. Not only does the UEBA system shut down zero-day virus attacks, but it also spots intruders, account takeovers, and insider threats.
1 - SentinelOne
To overcome complex cyber security challenges, SentinelOne was founded to enable organisations to respond to attacks at a faster speed, on a greater scale and with higher accuracy than possible previously. The company has developed its Singularity XDR cyber security platform that empowers modern enterprises to take action in real-time with greater visibility of their dynamic attack surface and AI-powered automation.