Provider of AI voices Sonantic reveals new AI that can flirt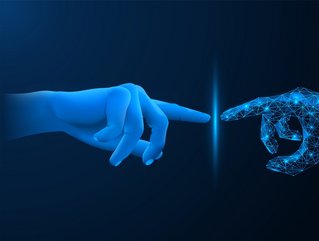 Sonantic has demonstrated its advancements in emotional speech synthesis with a new collabrative AI video showcasing subtle emotions and non-speech sound
A leader in developing fully expressive AI-generated voice software for film and gaming studios, Sonantic has produced a video in collaboration with a Hollywood client entitled "What's Her Secret?".
Launched on Valentine's Day, the video aims to demonstrate how entertainment studios can leverage AI to create hyper-realistic romantic encounters.
Founded in 2018, Sonantic is committed to bridging the worlds of creative expression and advanced technology. "What's Her Secret?" marks both a milestone for Sonantic as the company releases their latest breakthroughs of subtle emotions and non-speech sounds, while opening up creative possibilities for studios. The voice models, known for expressing a wide range of human emotions from happiness to sadness, can now convey subtleties such as flirty, coy and teasing, amongst other new 'style' options.

Creating new algorithms for authenticity
Sonantic works with voice actors to train its Voice Engine. With this new project the company re-worked scripts, took more time preparing, recorded more takes, and gave its actors as much creative freedom as possible. This ultimately gave them dynamic, versatile and multilayered material to work with.
"When we came up with the concept for the video, we decided to focus on the theme of love because that's when we feel and act the most vulnerable. The character's calm, soothing voice fluctuates ever so slightly as she asks, "What would it take for you to fall in love with me?" As you listen to the dialogue, notice when she laughs, breathes or sighs at just the right moments. The video surprises viewers when it's revealed that, while the woman on screen is a real person, the main character speaking is an AI." said Zeena Qureshi, CEO and Co-founder.
Capturing non-speech required the company to experiment with new algorithms until they got it just right. With collaboration amongst its Research, Data and Engineering teams, it developed new proprietary algorithms that allowed them to capture these subtleties with precision and accuracy.
Improving technology to bring AI to life
Sonantic has also developed the ability to capture non-speech sounds such as breaths, scoffs, and laughs. These latest capabilities stem from Sonantic's proprietary technology, which helps entertainment studios create life-like performances in record time.
"Human beings are incredibly complex by nature and our voices play a critical role in helping us connect with the world around us. At Sonantic, we are committed to capturing the nuances of the human voice, and we're incredibly proud of these technological breakthroughs that we have brought to life through 'What's Her Secret?,'" said Qureshi and John Flynn, CTO of Sonantic. "From flirting and giggling to breathing and pausing, this is the most realistic romantic demo we've created to date, helping us inch closer to our vision of being the CGI of Audio."