Pegasystems announce new Pega Voice AI and Messaging AI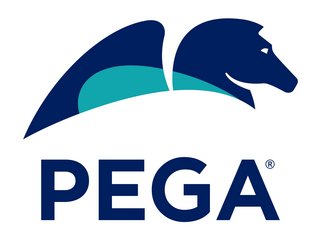 AI software company, Pegasystems has announced two new solutions, Pega Voice AI and Messaging AI that analyse live customer service requests in real-time
Pegasystems' two new solutions, Pega Voice AI and Messaging AI, help agents quickly resolve service requests with reduced manual effort due to their ability to analyse live customer requests.
By utilsing artificial intelligence (AI), Pegasystems' solutions operate as co-pilots for agents, listening to live voice and chat conversations, recommending steps to resolution and off-loading tedious manual processes such as error-prone data entry or searches. It also analyses intent and sentiment to guide agents and help them provide the most efficient, empathetic service possible.
"As demands on customer service teams become increasingly complex and agents feel more burnout, organisations need to empower agents with high-productivity tools to ease some of the burden and enable them to effectively respond to customer needs," said Sabrina Atienza, Director of Product Management, Speech at Pegasystems.
She added: "Pega Voice AI and Messaging AI helps agents by removing some of the biggest frustrations from their jobs and guiding them through live conversations every step of the way. This reduces tedious, error-prone work for faster service resolution while also empowering agents to focus on responding to customers effectively and with empathy. This helps create better employee engagement and ultimately, happier customers."
Pega Voice AI and Messaging AI: responding to the needs of contact centres
Agents roles are shifting towards knowledge work, which requires thoughtful responses that comes along with the navigation of complex and sensitive issues. This is due to a change in consumer patterns who now are increasingly turning to self-service.
Despite this shift, many contact centre solutions require agents to perform administrative tasks that take their focus away from higher-value work, impeding speed and quality of resolution.
A new survey by Pegasystems also revealed only half of agents believe they can accurately capture customer information when manually entering it.
Adding to this, the same percentage say their customers are frustrated by service delays caused by toggling between apps to get the right information to solve their issue.
Looking to combat this problem, Pegasystems' new Pega Voice AI and Messaging AI act as co-pilots. The solutions support agents during customer conversations, including phone and messaging interactions to help service agents get work done quickly and accurately.
In turn, this improves both employee and customer experiences. Unlike other systems that focus on customer conversations, Pegasystem's solutions work in real-time to entire service agent populations for increased efficiency.
Pegasystems' technology proactively responds with AI
Providing a hands-free experience for agents, the new solutions can detect why a customer is calling and provides real-time guidance to the agent, often without the need for manual data entry.
The software also automatically recommends actions and fills out the required forms just by listening to the conversation. This transitions the role of the agent away from time-consuming data entry and repetitive manual tasks and in turn enables them to focus on high-value work and deliver highly personalised service.
Pega Voice AI and Messaging AI will also proactively recommend specific knowledge content, such as an overview of pediatric coverage. The key benefits of the new software is:
Hands-free data entry

Automatically recommend service actions

Surface contextual knowledge

Ensure script compliance

Integration with existing softphones.
Pegasystems' survey highlighting the need for AI to be embraced
The new survey by Pegasystems which showed only half of agents believe they can accurately capture customer information when manually entering it, also found nearly 40% of agents admitted they regularly fail to understand their customers' needs because they get distracted.
It also highlight that outdated technologies were causing customer-facing staff a number of headaches, leading to frustration for both agents and the customers they serve. The overwhelming majority of respondents say that embracing new technologies to help counter these issues would significantly improve their working lives.
83% say they would benefit from all apps they use being available on one screen, while 76% say their lives would be made easier by not having to copy and paste information between screens.
Commenting on this, Atienza said: "There's never been a more important time for businesses to arm their customer service operatives to operate as brand ambassadors. Over the last two years, customer expectations have skyrocketed to the point where exceptional service is now demanded as standard across every interaction."
"It's no longer seen as going 'above and beyond' to provide quick, context-aware, empathetic responses – it is expected. As expectations continue to rise, organisations must prepare themselves by investing in the right solutions to deliver the outcomes their customers not only demand, but also deserve -- or risk being left behind," she concluded.