ID-Pal raises €7mn in Series A funding to fuel expansion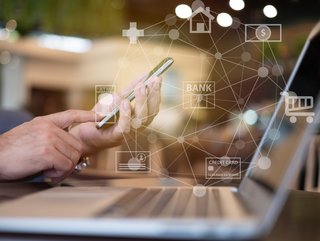 With fraud becoming a growing issue, companies are turning to new verification solutions to ensure security. We take a look at ID-Pal and its offerings
ID-Pal has announced a €7mn (£6 million) Series A funding round to further scale its global sales and marketing efforts.
The Dublin-based identity verification company's Series A comes off the back of a significant period of growth with both employee and customer count doubling over the past 12 months. It also follows the company's UK launch earlier this year.
The round was led by Inspire Investments with confidence shared by Act Venture Capital who have now participated in ID-Pal's last two rounds. Inspire Investments is led by Derek Delaney, CEO of Waystone, and is the private holding company for the management of Waystone.
Delaney said: "The five Waystone management who have been invested in ID-Pal across multiple rounds felt we could confidently present the full Series A to our colleagues. Something we have never done and would not without this level of certainty. 35 colleagues subscribed and these are all people who understand the AML/KYC world. We look forward to seeing Colum lead this incredible journey".
Preventing fraud by confirming identities
Identity verification is becoming increasingly important to companies globally. It is the process of checking that a person is really who they say they are, to prevent imposters from committing fraud. Founded in 2016, ID-Pal can help businesses simplify anti-money laundering (AML) and Know your Customer (KYC) compliance.
The software-as-a-service (SaaS) developer uses mobile technology to allow clients facilitate verification of their customers' identities quickly and easily. It enables document verification, facial matching, liveness testing and address e-verification in real time.

Colum Lyons, CEO and Founder of ID-Pal, comments: "Raising €7 million in Series A funding is a milestone achievement for our company and a testament to the product the team has built. ID-Pal identified a clear gap in the market in 2016 that traditional providers were not serving. We designed a solution that brings agility, convenience, and compliance to businesses of any size. Whether you are an SME or enterprise client, our global coverage and seamless user experience stands out from what other providers offer.
The faith in our product shown by Inspire Investments and long-time champions of ID-Pal, Act Venture Capital, signals their confidence in the trajectory that we are on."
With growing adoption of the ID-Pal solution both in the UK and internationally and the global risk of identity fraud, closing the Series A funding round allows the company to continue to expand into new markets.