How the workforce is going digital in 2021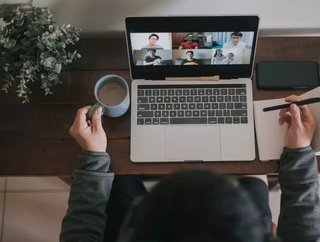 2020 was a year of unprecedented disruption for the world of work. We take a closer look at the technologies facilitating the change...
One factor that has dampened the impact of the ongoing COVID-19 pandemic (In however small a way) is the maturation of technologies that enable some people to work more effectively remotely. By now, we are all intimately familiar with the likes of video conferencing software such as zoom, for instance, but that is just one part of a much larger suite of technologies augmenting workforces in the digital space.
Take robotic process automation (RPA), for instance. Simple RPA technologies alongside AI-enabled "intelligent process automation" can have huge impact across a swathe of industries, as Samuel Schofield, VP EMEA, Udacity, explains. "Many of the leading enterprises we work with are leveraging RPA to automate mundane and repetitive tasks across operations. The technology focuses on tasks that not only drive revenue, but also bring employees job satisfaction, increased productivity and higher customer Net Promoter Score. It's clear that Covid-19 has accelerated RPA adoption. RPA delivers a synergy between machines and humans; RPA won't take jobs, it will change them."
Part of the versatility of RPA is its applicability in many different scenarios. "If a process is data-heavy, rule-based and repetitive, it is likely that it can be automated with RPA. Take invoice processing for example. Rather than printing, signing, scanning invoices and uploading them to the system – a robot can be taught the process and complete it in a fraction of the time with fewer mistakes," says Renzo Taal, SVP and Managing Director, EMEA at RPA firm UiPath. "What's more, RPA software robots can work 24/7. So, when employees fire up their laptops in the morning, all the paperwork that came through overnight or over the weekend has already been dealt with, with any issues flagged and ready to be handled accordingly. This allows employees to power on with their day."
If remote working is to have legs once the pandemic eases, the technologies that enable it must be adopted in a sustained and holistic manner, however. "In order to protect themselves from new challengers, organisations need to adopt an agile business approach, while reviewing and optimising existing processes for a digital first environment," says Schofield. "Leveraging technologies for creative engagement with staff will also boost morale, and help to ensure career development and flexible working practices - ultimately increasing retention levels."
Organisations across the spectrum have succeeded in introducing those changes. "We have seen both our customers and our own operations driven entirely by remote working: from, automotive, manufacturing, telco and financial services industries, to governments," says Schofield. "Given how smoothly some functions have adapted, it's certainly possible for these functions to permanently change to a remote environment." Taal concurs, adding: "It will be hard for businesses to go back to how they previously operated now employees have experienced it. The impact will be – and already is – that technologies that we might not have heard of a year ago will be the basis of collaboration for years to come."
Mohit Joshi, President, Infosys, expects the changes to only continue in pace. "There have been significant changes in demand dynamics across industries. We have already seen an unprecedented embrace of digital and will continue to see this increase in the next 12-24 months. The pace of adoption of digital technologies in the next 24 months will far outweigh the adoption over the last decade. From strengthening enterprise core with stronger infrastructure, greater data, robust cybersecurity, intelligent automation, and cloud capabilities, digital embrace would be the primary axis for driving business resilience." Alongside that, however, businesses must appreciate the risks that come alongside digitalisation, not least in the security space. "Security for clients while employees are working remotely will continue to have increasing importance, particularly as companies look to make this a more permanent change," says Joshi. "Over the past year businesses have become increasingly cognizant of the importance of ensuring data security for not only their clients, but also their workforce, and we see this as one of the most important aspects when it comes to ensuring digital trust."
While the pandemic has served to push forwards the arrival of digital workforce technologies, plenty are still yet to reach maturity. Take virtual reality (VR), for instance. "Virtual reality and augmented reality tools are already widespread in the EdTech space but have yet to gain the same traction in the business community," says Andrew‌ ‌Duncan,‌ ‌Partner‌ ‌and‌ ‌UK‌ ‌CEO‌ ‌at‌ ‌Infosys‌ ‌Consulting. "However, VR has extensive applications for remotely upskilling employees. This will be essential to avoid a workforce-wide skill lag due to the pandemic. For example, developing presentation skills, something which would typically rely on in-person training, can now be achieved using virtual meeting rooms, populated with realistic elements like lighting distractions and background audience noise."
The practice of digital twins, replicating real world infrastructure in the digital space, is also gaining traction, as Joshi emphasises. "Businesses able to seize the opportunities created by digital twins can improve their predictive powers while reducing cost of service. As we continue into 2021, more organisations will therefore turn to digital twins of their supply chains to better prepare for unexpected shocks and to build an intelligent and resilient ecosystem. However, with the increase of real-time data from rapid digitisation, I expect to see digital twins used not just in supply chains and manufacturing, but throughout all modern businesses."
And according to Taal, developing digital workforce skills means a concrete advantage in the hiring space. "In fact, when choosing between two similarly qualified job candidates, 73% of executives surveyed by UiPath said they would pick the candidate with more experience with automation and AI tools, even if the role does not require those abilities."