Laiye: robotic process automation and AI leader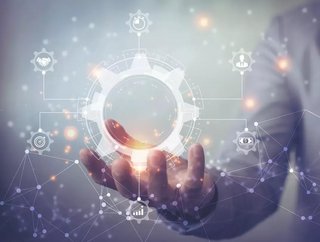 As Laiye is recognised as a Customers' Choice in the 2021 Gartner Peer Insights "Voice of the Customer" for RPA report, we look at its work with AI and RPA
A leader in robotic process automation (RPA) and artificial intelligence (AI), Laiye has a global presence with customers in Europe, the Middle East and Africa (EMEA), Latin America and Asia Pacific.
The company offers an integrated suite of AI-powered RPA, an intelligent document processing (IDP) platform, and Chatbot solutions. These offerings help organisations in sectors including, and not limited to:
Insurance

Communications 

Electric power 

Finance 

Retail 

Healthcare
By utilising its AI technology, customers can operate at new levels of productivity and efficiency to drive new levels of success.
Commenting on his company, Ronen Lamdan, International CEO of Laiye said: "We strongly believe that AI-powered Automation will continue to empower people and businesses to transform their operations and the way work gets done."
"This is what inspires and drives us to help our customers do better and be better, and operate at new levels of productivity and efficiency with our end-to-end Intelligent Automation solutions. We look forward to continuing this amazing journey together to transform the Future of Work with our customers, partners, and developer community in 2022 and beyond," he continued.
In the Garner report, Laiye earned the distinction after receiving an excellent Overall Rating of 4.8 out of 5.0 based on customer reviews, with 97% ready to recommend Laiye's solutions, exceeding the market averages for both metrics.
Laiye's expansion and plans to disrupt the RPA industry 
Late last year, as AI Magazine reported, the company expanded into the UK with the aim to disrupt the 'Big Three' in the RPA arena, UiPath, Automation Anywhere and Blue Prism.
To do so, the company said it will invest $50m in EMEA over the next 3 years. Its customers in Europe include Porsche, AstraZeneca, Roche, Johnson & Johnson, and LVMH.
Also in 2021, the company raised $50mn in a Series C+ round led by Ping An Global Voyager Fund and Shanghai Artificial Intelligence Industry Equity Investment fund. This followed a successful Series C round in 2020 where the RPA company raised $43mn.
Due to its work in the RPA space, Gartner named the company as a Niche Player in its "Magic Quadrant for Robotic Process Automation."
The company, who only launched its RPA Creator, Chatbot and its RPA+AI intelligent platform in 2019, was founded in 2015 by Ivy League Ph.D graduates, Wāng Guànchūn, Gù Jí, and Hú Yīchuān.
Laiye: giving customers better access to data
The company's integrated suite of solutions eliminates downtime and provides insights from day zero. With an integrated suite, customers have better and faster access to relevant data. 
This empowers data-driven insights, leading to high-impact decisions to business advantage.
Its native AI capabilities allow customers to unlock AI's full business potential that put algorithmic capability at the centre of the platform.
Laiye's team has built an RPA solution that has pre-trained, out-of-the-box AI models. These models are available either in the cloud or on-premise, with native Natural Language Processing (NLP) and Optical Character Recognition (OCR) capability.
Finally, its mature RPA technology boosts business with flexible and fast deployment that has the potential to introduce significant benefits in a short period of time.