How is Infosys using AI to improve manufacturing?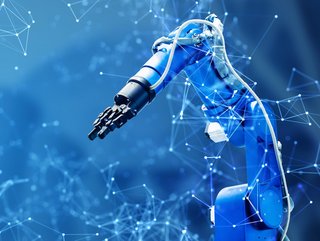 Jasmeet Singh, Infosys Executive Vice President and Global Head of Manufacturing spoke to AI magazine about using different technologies in manufacturing
How will metaverse technologies such as AI, IoT, AR enable an improved experience for manufacturers?
Metaverse technologies are changing the game for manufacturers. From the way we make products to the way we manage them, there are some fundamental shifts underway thanks to AI, IoT and AR. The confluence of these technologies is enabling manufacturers to envision products and factories digitally before manifesting them physically. There are many interesting use cases in play already.
Let's start with design. The metaverse enables you to test as you build. This is important because of the extensive embedment of software in products, which has made product design far more complex. For this reason, mistakes in design must be spotted as early as possible to minimise legal and financial ramifications. With metaverse technologies becoming more accessible and affordable, it will be possible for more manufacturers to simulate various scenarios, allowing teams to continually improve its success rate when introduced into the market while keeping its lifecycle cost under control.
Beyond product quality, metaverse technologies are enabling a range of innovative solutions. For example, in aircraft manufacturing, there's a need to correctly assemble thousands of fasteners. By sensing live video feeds and applying mixed reality, the factory technician can be alerted to a missing part. On the selling side, manufacturers are making life easier for customers via 3D rendering of products enabling an easier configure-price-quote process. On the field service front, maintenance technicians are being enabled with machine vision driven visual inspection with overlayed sensor and repair information.
In what ways is Infosys responding to this shift towards a more digitally enabled manufacturing industry?
At Infosys we cover the entire journey of a metaverse solution, right from incubation to innovation and industrialisation, viewing the metaverse as part of a much larger digital wheel for the manufacturing industry. This includes the Infosys Centre for Emerging Technologies (iCETS) which consists of a team of researchers who are constantly scanning and applying emerging technologies to address business pain points across key industries, including manufacturing.
It also comprises our Virtual Living Labs ecosystem, which can apply multiple technologies in creating more than 25 futuristic experiences for our customers. Each experience is a combination of multiple technologies such as IoT, AI, mixed reality and digital twins, coupled with the necessary expertise to customise and implement them. So, if you're an Infosys customer, you can leverage these experiences to innovate and try out new initiatives before choosing to implement them, no matter where you are in the world.
And finally, we run innovation 'Centres of Excellence', partnering with some of our key manufacturers. Taking a fail-fast approach, these centres take on a customer specific set of customer business challenges and rapidly develop solution prototypes for testing and industrialisation.
How important are digital twins to the future of the industry? How do you expect they will improve manufacturing processes further?
There is tremendous potential for digital twins, which may start to hit critical mass soon as it becomes more affordable, skillsets become increasingly pervasive and digital twins become an integral part of the value chain – from product design to warehouse management. The post-Covid era has seen organisations turn their focus to resiliency to ensure they can spring back from unforeseen circumstances, whether it's natural disasters or pandemics. Digital twins will play a key role in stress testing facilities and supply chains for their preparedness. Digital twins are already playing a key role in stress testing facilities and supply chain readiness. According to Gartner, one-third of mid to large size organisations that have implemented IoT would have implemented at least one COVID-19 motivated use case for a digital twin by 2030.
How does AI support the use of digital twin technology?
AI and digital twin technology cannot be seen as two separate technologies, they are integral to one another's fabric and functionality. Think of the enterprise like a living entity. IoT and AI makes digital twins close-looped by providing real-time feedback based on inputs from sensors, like how we send, feel and respond to stimuli. Digital twins are mathematical models that can represent the real world and conduct what-if type of scenario analyses with the sensory data being sent to them. AI acts as a brain within the enterprise, interpreting the data gathered by the sensors and processed via digital twins. As an example, AI can conduct the planning based on data sets fed into a supply chain digital twin. Or it can be used for predicting maintenance based on a connected equipment digital twin.
What can we expect from the manufacturing industry in terms of AI and technology adoption?
Manufacturing is becoming a frontrunner in terms of AI and technology adoption. We expect AI to be deployed across manufacturing quality control processes, including those with visual inspection, process optimisation and customer experience. In fact, we can already see this from the development and uptake of vehicle autonomy in the manufacturing industry. As an example, in factories and warehouses, we already see vehicles, both driver and driverless, operating in controlled geo-fenced environments to help move material more efficiently and safely around.
The most interesting part of all this is yet to be realised, and that is the promise of Industry 4.0 where these varied initiatives and applications will converge to create truly meaningful and impactful combinations, and – dare I say it – herald the arrival of Industry 5.0 with sentient manufacturing.