Hello Llama: Improving safety in the mobility industry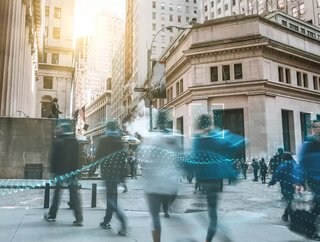 After launching globally, we take a look at Hello Llama who is on a mission to improve how mobility devices interact with the communities they operate in
Headquartered in Atlanta, Hello Llama is a mobility technology startup providing a safety solution to micro-mobility companies, delivery fleet operators, and their communities.
The company has launched globally with the release of Llama Vision - the Advanced Driver-Assistance Systems (ADAS) for Light Electric Vehicles (LEVs). According to Hello Llama, this technology creates a safer environment for riders and communities, provides real-time information for operators, and enables a platform for sharing those results with municipalities. The company chose the e-Mobility Experience at the Consumer Electronics Show in Las Vegas to introduce and demonstrate its technology to the market.
Hello Llama is led by David Touwsma whose experience includes leading one of the top five micro-mobility companies in the world that built and deployed bikes, scooters, and other LEVs for public use.  Co-founding the business is computer vision, artificial intelligence, and battery technology experts, Arun Gunasekaran and Bryan Ovalle, who are leveraging their innovation experience from their time at Tesla and SpaceX, respectively. 
Providing customised AI hardware and software solutions
By improving safety, Hello Llama believes they can aid in the development, adoption, and growth of the mobility industry. 
"Our mission is to create the safe co-existence of LEVs within communities", said Touwsma.  "By collaborating with multiple partners in the shared mobility and delivery space, Llama's goal of providing customised AI hardware and software solutions will allow the operators and cities to improve on last mile technology and create a safer environment."
Its technology provides a safety solution to mobility companies, delivery fleet operators, and their riders that can detect and respond in real-time to objects and infrastructure - pedestrians, sidewalks, bike lanes, pavement, potholes, etc. 
Rapid digital transformation has led to new opportunities
"Technology has changed rapidly over the past 12 months allowing our engineering team to optimise faster than our competition and bring to market a far superior product at a price that will allow our customers to run profitable businesses," said Arun Gunasekaran, Hello Llama's CTO.
Incorporating the use of AI, computer vision, and machine learning, Llama Vision enables operators to select what objects and infrastructure they would like their system to recognise and configure reactions such as slowing down or alarming the rider.  
Gunasekaran adds, "Computer vision is about much more than just sidewalk detection and parking enforcement.  The Hello Llama team is excited to continue to announce new, proprietary features in the coming weeks that will change this industry.  By introducing Tesla-like innovation to light electric vehicles, we've created a safety halo to not just protect riders, but the surrounding environments and communities in which they travel."
At launch, Hello Llama has secured key partnerships in the Shared Mobility and Delivery space