Gupshup: Creating conversational experiences for customers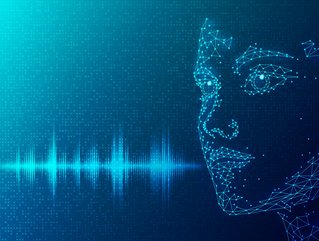 We take a look at Gupshup, a leading conversational engagement platform, as it is building on new resources and capabilities
Founded in 2004, Gupshup is a leading conversational messaging platform, powering over 6bn messages per month.
The company enables better customer engagement through conversational messaging and caters to over 39K brands, including Google, Cisco, Facebook, LinkedIn, Unilever, Vogue, and Infosys.
Gupshup's carrier-grade platform provides a single messaging API for 30+ channels, a conversational experience-building tool kit for any use case, and a network of emerging market partnerships across messaging channels, device manufacturers, ISVs and operators.
In 2021, Gupshup became a unicorn with a valuation of US$1.4bn and raised $340mn from Tiger Global, Fidelity Management and Research Co. LLC and other marquee global investors.
Building seamless conversational experiences
The need for businesses to maintain communication with their customers is key to building stronger and long-lasting relationships. The pandemic has only accentuated this need, and this increased the demand for unified and seamless communication solutions that allow companies to connect with their customers across all channels.
Gupshup has recently acquired Knowlarity, a leader in cloud communications, offering cloud telephony, AI-powered voice assistants, and speech analytics solutions to over 6,000 customers across 65 countries.
The acquisition complements Gupshup's industry-leading Conversational Messaging suite and equips Gupshup with an AI-Powered voice & video communications suite.
"As business-to-consumer engagement becomes conversational, Gupshup is busy enabling more ways for businesses to deliver rich experiences. With the addition of Knowlarity's products, businesses will now be able to build seamless conversational experiences across both messaging and voice channels", said Beerud Sheth, co-founder and CEO, Gupshup. "Knowlarity is the clear market leader in voice - their comprehensive product suite, customer traction and employee base of voice experts will further enhance Gupshup's leadership position. I'm excited to welcome the Knowlarity team to the Gupshup family"
Offering a range of conversational messaging solutions
At the end of last year, Gupshup acquired New Jersey based Dotgo. Dotgo is a global industry leader in RCS business messaging (RBM). A strong partner of Google, Mavenir, Synchronoss, Vodafone, and Orange, Dotgo manages RBM in several markets and operates the world's largest RBM Hub with global connectivity to RCS users across the world.
Dotgo will strengthen Gupshup's conversational messaging platform and the company also plans to leverage Dotgo's strong experience and presence in Africa to expand there.
"Conversational experiences are becoming the key to business-customer interactions, and the RCS messaging channel is a critical enabler," said Sheth. "Dotgo's product innovation, market traction, and thought leadership in the RCS ecosystem is truly impressive. Together, we'll be able to offer a broader range of conversational messaging solutions to businesses and developers."