Cognitive Space: AI for satellite operations management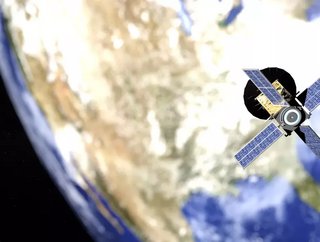 With its AI-driven solution to manage satellite operations, AI Magazine looks at the work Cognitive Space has done with AI to contribute to the industry
Founded in 2018, Cognitive Space specialises in intelligent satellite command and control. With its AI-driven solution, the company offers near real-time dynamic mission management, collection planning and optimisation, and revenue/performance capacity forecasting.
Cognitive Space's software tools are being used by U.S. national security agencies to prototype concepts. This includes things such as how data could be collected from hybrid architectures of government and commercial imagery satellites.
To ensure people can monitor a changing planet, protect national interests, provide real-time communications, and enable a web of globally connected devices through space, Cognitive Space leverage AI technologies.
This technology, as well as cloud and blockchain technologies, overcomes the issues with the traditional approach of operating satellites individually. 
With AI, Cognitive Space is able to orchestrate a new space domain. In an experiment with military and intelligence agencies, the company's software was used to orchestrate data collection across more than 400 satellites from more than 12 different suppliers.
Utilising AI to improve satellite operations
Recently, the company announced it closed a $4 million seed funding round and won a $1.7 million Space Force contract to prototype a hybrid architecture of imaging satellites. 
Following this announcement, Cognitive Space is now looking to attract customers from the commercial Earth observation sector that are planning future constellations or looking for ways to better monetise their satellites.
The company are perfectly placed to do so as AI tools can help the sector decide where to deploy their satellites to maximise revenue. It can also show to manage data collection once satellites are in orbit.  
With its next-generation machine intelligence platform, organisations can optimise their operations by managing satellite operations and collection planning. This includes:
Day-to-day autonomous operations

Mission planning/scheduling

Resource/constraint optimisation

Optimised collection planning

Ground station optimisation

Business rules and SLA optimisation
By empowering the commercial space industry, Cognitive Space offers a better alternative to developing and maintaining an in-house solution for satellite operations.