Can AI help reduce greenhouse gas emissions?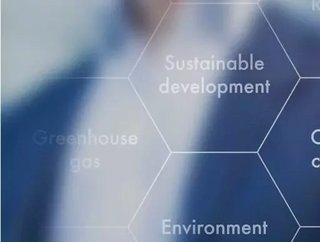 As the world tackles climate change various possibilities are looked at in order to help, could artificial intelligence (AI) be the key?
The pressure on businesses to reduce carbon emissions and respond to climate change is growing. This is where AI can come into play as it has the ability to produce insights into different aspects of a company's carbon footprint, in turn this can enable a company to see where they can accelerate their sustainability and cut costs.
A
study
carried out by the Capgemini Research Institute found that 48 per cent of organisations who were surveyed are using AI for climate action, resulting in reduced greenhouse gas emissions (GHG) and improved power efficiency.
From the 800 sustainability and tech executives surveyed in 400 organisations in the automotive, industrial/process manufacturing, energy and utilities, consumer products, and retail industries, nearly half (48 per cent) are using AI for climate action and as a result have reduced GHG by 12.9 per cent, improved power efficiency by 10.9 per cent and reduced waste by 11.7 per cent since 2017.
"Organisations have the opportunity to prioritise the deployment of AI solutions to address their sustainable goals. Frameworks now exist to educate, build awareness, establish scalable operating models, and manage data to deliver tangible business outcomes with AI applied to climate action. And of course, this requires AI solutions to be designed, built, deployed and monitored with sustainable design principles to ensure overall positive environmental impact."
says
Anne Laure Thieullent, Vice President, Artificial Intelligence and Analytics Group Offer Leader at Capgemini.
AI reducing worldwide emissions
Research by
PwC UK
, commissioned by Microsoft, found the application of AI levers could reduce worldwide GHG emissions by 4 per cent in 2030, an amount equivalent to 2.4 Gt CO2e – equivalent to the 2030 annual emissions of Australia, Canada and Japan combined.
Through its
AI for Earth
scheme, Microsoft is providing organisations working on climate change access to their suite of AI and cloud tools. For instance, Terrafuse has partnered with Microsoft to create sophisticated models, built on Microsoft's cloud computing service Azure, to help people mitigate against the climate induced risk of wildfires. The company is using historical fire data, existing physical simulations and real-time satellite observations to forecast wildfire risk at a hyperlocal level.
Although there has been great advances in technology, AI systems and solutions can potentially consume a lot of power and generate significant volumes of carbon emissions. Planning and assessing environmental impact before implementing AI can help reduce this and ensure sustainability is considered. Looking to the future AI can definitely help in the fight against climate change, as long as it is used in the right way.