Meet the speaker: PwC's Global AI Lead, Anand Rao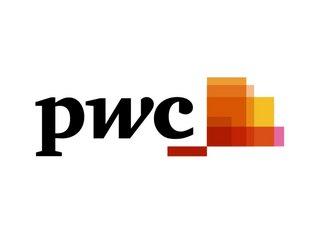 Now, we are nearly a week away from Technology & AI LIVE event, Shaping the Future of Technology & AI, we take a look at the speakers we have lined up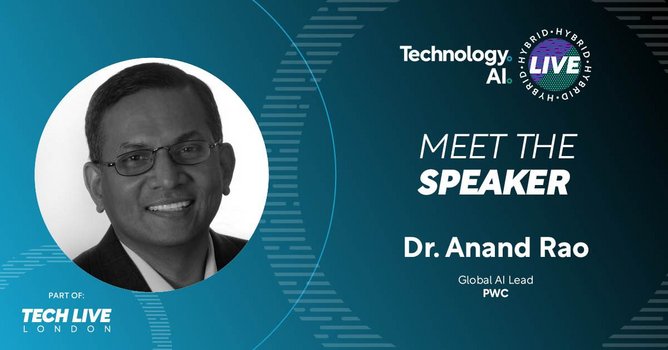 Who is PwC's Anand Rao?
Dr. Anand S. Rao is the Global Artificial Intelligence Leader for PwC. He is also the leader of PwC's AI and Emerging Technology practice. With over 35 years of industry and consulting experience, Rao leads a team of practitioners who advise C-level executives and implement advanced analytics and AI-based solutions on a variety of strategic, operational, and ethical use cases.
With his PhD and research career in Artificial Intelligence and his subsequent experience in management consulting Rao brings business domain knowledge, software engineer expertise, and statistical expertise to generate unique insights into the practice of data science.
Prior to joining management consulting, Rao was the Chief Research Scientist at the Australian Artificial Intelligence Institute. He received his PhD from the University of Sydney (with a University Postgraduate Research Award-UPRA) in 1988 and an MBA (with an Award of Distinction) from Melbourne Business School in 1997.
Rao has also co-edited four books on Intelligent Agents and has published over fifty papers in Computer Science and Artificial Intelligence in major journals, conferences, and workshops.
For his extraordinary contributions in the field of consulting and Artificial Intelligence Research, Rao has received widespread recognition.
He has received the Most Influential Paper Award for the Decade in 2007 from the Autonomous Agents & Multi-Agent Systems organisation for his contribution to the Belief-Desire-Intention Architecture; MBA Award of Distinction from Melbourne Business School, 1997 and University Postgraduate Research Award (UPRA) from the University of Sydney, 1985; Distinguished Alumnus Award from Birla Institute of Technology and Science, Pilani, India; He was recognised as one of Top 50 Data & Analytics professionals in USA and Canada by Corinium; one of Top 50 professionals in InsureTech; one of Top 25 Technology Leaders in Consulting; and has won a number of awards for his academic and business papers.
Rao is an Adjunct Professor in BITS Pilani's APPCAIR AI Centre. He also serves on the Advisory Board of Oxford University's Institute for Ethics in AI, World Economic Forum's Global AI Council, OECD's Network of Experts on AI (ONE), OECD's AI Compute initiative, Advisory Board of Northwestern's MBAi program, Responsible AI Institute, Nordic AI Institute, and International Congress for the Governance of AI.
Technology & AI LIVE: Shaping the Future of Technology & AI.
This year, sister publications Technology Magazine and AI Magazine are heading back to the Tobacco Dock (London, UK) to host Technology & AI LIVE: Shaping the Future of Technology & AI, part of TECH LIVE London.
The two-day hybrid event will be held on the 23rd and 24th of June 2022, in-person and broadcast live via Brella, our fully interactive virtual platform.
Whether you choose to attend in person to get the most out of the valuable networking and learning opportunities or want to join the action virtually through our live streams, you'll have the chance to submit your own questions to the speakers and panel sessions through the Brella app.
At BizClik, we have a number of standalone brands to focus on certain areas in more detail, and that is exactly what you can expect from the four zones we are setting up for attendees.
To attend in-person or virtually for Technology & AI LIVE: Shaping the Future of Technology & AI, click here.