Top 10 companies innovating with AI in Europe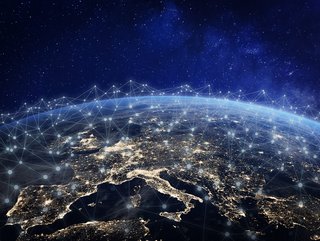 AI Magazine takes a look at innovative and pioneering artificial intelligence companies across the globe, next we look at the top companies in Europe
Artificial intelligence (AI) enabled solutions are becoming increasingly popular as businesses digitally transform. The number of businesses using AI services grew by 270% from 2015 to 2019 and this is still rising as we continue into 2022. In 2022, the AI services market is forecast to grow to US$62.5bn from US$19.4bn in 2020.
To look at the different ways AI software and services are being developed to support businesses across the globe, AI Magazine is taking a look at the different innovative and pioneering companies utilising disruptive technology to offer AI services to their customers. Here, we take a look at the top companies in Europe.
10. KONUX
Founded in Germany, KONUX is both an AI and the internet of things (IoT) company. It offers solutions to transform railway operations based on smart sensors and AI-based analytics to deliver insights in real-time and allow customers to better monitor their infrastructure and improve operations and costs.
The system is an end-to-end solution which uses IIoT devices and artificial intelligence to improve network availability, it continuously monitors and analyses the health of key switch components such as the trackbed, and frog, and provides actionable recommendations. Konux mostly works with large industrial and rail companies such as Deutsche Bahn.
9. Speechmatics
Speechmatics delivers enterprise-level speech recognition technology to understand every voice, regardless of accent, dialect, age, gender, race, or location. The company's Autonomous Speech Recognition software was a major breakthrough in the field and saw the company outperform tech giants such as Amazon, Google, Microsoft and Apple in tackling inequality and AI bias by introducing self-supervised learning into its model training.
The British business has grown 240% since it secured Series A investment back in October 2019 and has expanded globally, opening offices in the US, India and Europe.
8. Owkin
Looking to support biology research with AI, Owkin offers a platform which uses AI techniques to discover biomarkers and mechanisms associated with diseases and treatment outcomes. The company combines cutting-edge machine learning and biology to identify novel drug candidates and blends human insight with safe and fast data access to power more accurate models.
Founded in 2016, the French company aims to accelerate discovery and development projects through data access, biology expertise and interpretable AI.
7. Shift Technology
Shift Technology offers AI-enabled solutions that aim to prevent fraud more efficiently. The company leverages the best of data science to automatically detect networks of fraudsters in insurance and e-commerce. Shift's platform is provided as a SaaS model and has delivered positive results for many of its customers, such as Covéa, Axa and CAN.
The company was founded on the belief that AI has the potential to unlock the future of insurance, solve difficult challenges, and empower insurers to see more, do more, and be more for their customers.
6. DeepL Translator
Launced in 2017 and based in Cologne, German, DeepL Translator is a neural machine translation service. Its neural networks (NN) are able to capture nuances and reproduce them in translation. To assess the quality of its machine translation models, the company regularly conduct blind tests. In blind tests, professional translators select the most accurate translation without knowing which company produced it. DeepL outperforms competition by a factor of 3:1.
Since its launch, the company has been developing a new generation of NN using a novel design With this design, DeepL's networks learn to grasp the subtle meanings of sentences and translate them to a target language in an unprecedented way. This has led to a world-renowned machine translation quality that surpasses all major tech companies.
5. Graphcore
United Kingdom's Graphcore develops Intelligence Process Unit (IPU) chips with the goal to accelerate machine learning applications. The processors are designed specifically for AI applications, allowing AI researchers to run current machine learning model orders faster.
With its IPU technology, Graphore hopes to transform all industries and sectors and give them the real potential for positive societal impact from drug discovery and disaster recovery to decarbonisation. The IPU's unique architecture lets AI researchers undertake entirely new types of work, not possible using current technologies, to drive the next advances in machine intelligence.
4. SS&C Blue Prism
SS&C Blue Prism is a global leader in intelligent automation with over 2,000 users in over 170 countries and 70 industry verticals, 30% of which include companies in the Forbes Global 2,000. The company creates value with new ways of working by unlocking efficiencies and returning millions of hours of work back into their businesses.
The company's AI-powered digital robots offer highly scalable intelligent automation that is secure, smart, and accessible to all, enabling a digital-first, people enriched workforce that frees up humans to re-imagine work. SS&C Blue Prism improves operational efficiency and agility for customers by making it easy for people to automate end-to-end processes that deliver key strategic business objectives.
3. UiPath
Founded in 2005 UiPath aims to build the world's best robotic process automation (RPA) software. The initial team of ten, based in Bucharest, outsourced automation libraries and software to some of the world's biggest companies. Now, the company develops both RPA and AI software. It also offers teaching in RPA to over 35,000 certified developers.
Its UiPath Platform can fully automate enterprises. The platform allows customers to manage automation opportunities with full transparency and control whilst providing the governance, security, scalability and performance enterprises require. With its AI Centre, UiPath enables its customers to tackle a new set of use cases by incorporating AI and ML models into their automation. By combining this technology, UiPath opens up opportunities to automate intelligent cognitive processes.
2. Darktrace
By using AI, Darktrace has the ability to interrupt in-progress cyber attacks with its technology. It can fight against attacks including ransomware, email phishing and threats to cloud environments and critical infrastructure. The company has over 6,500 customers worldwide that rely on Darktrace's digital immune system to avoid cyber disruptions.
Founded in 2013, Darktrace applies Self-Learning AI to enable machines to understand the business in order to autonomously defend it. The company is also headquartered in Cambridge, UK, with 1,700 employees and over 30 offices worldwide.
With its Self-Learning AI, Darktrace's technology continuously learns to stop cyber disruption. This technology was developed by the company's mathematicians and under Stocksdale's leadership, the group used an interdisciplinary approach that brought together novel ideas and advances in ML, engineering, mathematics and computing infrastructure.
1. GfK
With a sharp focus on advanced AI, GfK provides its clients with world-class analytics that deliver descriptive data and actionable recommendations that ultimately help to boost sales, as well as organisational and marketing effectiveness. Founded in 1934 as a non-profit organisation, GfK has been a global leader in data and analytics, providing consumer and market insights for over 85 years. Placing its clients' and partners' trust at the core of its values, GfK leads with innovation and looks to push industry boundaries with new methodologies and measurement technologies.
Under the business intelligence umbrella, GfK offers over 15 solutions to help boost business performance and drive growth and revenue. For the consumer journey, for example, GfK provides its customers with a Customer Journey Platform using advanced analytics to help clients understand and maximize all the trigger points in the purchase journey.