AI company Darktrace to acquire Cybersprint for US$53.7mn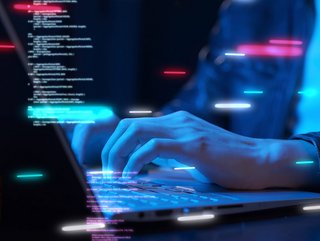 London-based AI-driven cyber security platform Darktrace is acquiring the Netherlands-based Cybersprint for US$53.7mn to develop its technology
A global leader in cyber security AI, Darktrace, has entered into an agreement to acquire Cybersprint for US$53.7mn, an attack surface management company that provides continuous, real-time insights from an outside-in perspective to eliminate blind spots and detect risks.
The deal for Cybersprint will give Cambridge-headquartered Darktrace an additional R&D centre in the Netherlands and a deep understanding of how to continuously model real-time internet data.
Cybersprint delivers continuous, real-time insights to eliminate blind spots and detect risks. Darktrace said the acquisition is aligned with its vision of delivering a 'continuous cyber AI loop', complementing its own self-learning technology. The deal is expected to be completed on or around 1 March 2022.
"We are very excited to welcome the Cybersprint team to Darktrace. Bringing inside-out and outside-in visibility together is critical and having access to the robust, rich, real-time external dataset combined with Darktrace's Self-Learning AI means that customers get a holistic view of prioritised cyber risks to harden the parts of their organisation that are most vulnerable. With this acquisition, we are able to leverage Cybersprint's seven years of R&D to accelerate our Prevent product family, ultimately making it much harder for cyber-attackers to carry out successful missions," said Poppy Gustafsson, CEO, Darktrace.
Providing real-time insights on cyber attacks
Founded and headquartered in Cambridge, UK, Darktrace was started by mathematicians and cyber defence experts in 2013. The company was the first to develop and commercialise AI for cyber security, under the leadership of CTO Jack Stockdale OBE.
The company has also recently announced enhancements to its flagship Cyber AI Analyst product as it now groups incidents to encompass the life cycle of complex compromises as they develop and progress across various entities within a business's digital estate.
Cyber AI Analyst is Darktrace's AI investigation technology, which automatically triages, interprets, and reports on the full scope of security incidents. It now treats incidents as 'open investigations,' continuously adding new supporting data to ongoing cases.
It harnesses advanced mathematics and proprietary AI to augment thousands of security teams around the world. The technology automatically stitches together disparate security events into a single security incident, and communicates its findings in the form of a concise, digestible narrative.
Reducing the number of cyber incidents
Known for augmenting human analysts by continuously investigating to surface and prioritise the most critical incidents, Cyber AI Analyst's open investigations piece together cross-entity incidents, so a SaaS account takeover can now be connected back to the same compromised credentials used on a local device.
AI Analyst can automatically merge incidents when it discovers a link connecting them. This shift to open investigations has early adopter customers experiencing up to a 63% reduction in total incidents and up to a 92% reduction in the most critical incidents, further decreasing time-to-meaning and analyst triage time, enabling customers to spend more time focusing on macro-level tasks and initiatives.