Meet the speaker: JP Morgan's Deepak Paramanand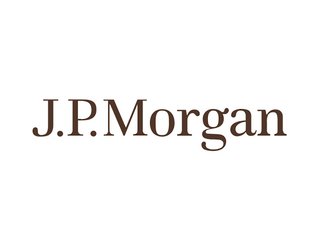 Now, we are less than a month away from Technology & AI LIVE event, Shaping the Future of Technology & AI, we take a look at the speakers we have lined up
In Brief
Name: Deepak Paramanand
Company: JP Morgan
Position: Executive Director of AI Research and Product Management
Year joined: 2021
Attending: 24th June
Keynote topic: JP Morgan: Artificial Intelligence in Financial Services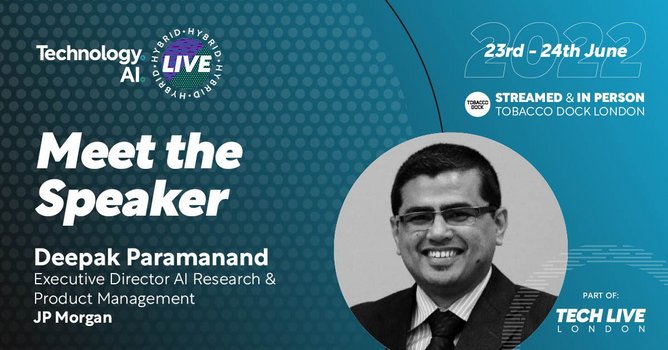 Who is JP Morgan's Deepak Paramanand?
Deepak Paramanand has worked across three continents, six companies and five domains from business intelligence (BI) to artificial intelligence (AI) and everything in between.
Paramanand is currently working as Executive Director of AI Research and Product Management at JP Morgan where he is building products based on cutting-edge research spanning Unsupervised Learning, Reinforcement Learning and Blockchain.
Previously, as Senior Product Manager with the Microsoft SwiftKey team, Paramanand launched an AI-First product called puppets, Microsoft's answer to Apple's Animoji on Android.
Puppets was based on computer vision CNNs built to perform on Android devices.
He has also worked as Product Manager for the Secure Mobility Platform, Synchronoss's offering in the Enterprise Mobility Management area.
Before transitioning to a Product Manager, Paramanand was a BI Architect in a wide variety of business applications. The executive has worked in relational database design using Oracle, SQL Server.
Paramanand himself says he has always been interested in designing stable, cost-effective and scalable BI solutions.
Technology & AI LIVE: Shaping the Future of Technology & AI.
This year, sister publications Technology Magazine and AI Magazine are heading back to the Tobacco Dock (London, UK) to host Technology & AI LIVE: Shaping the Future of Technology & AI, part of TECH LIVE London.
The two-day hybrid event will be held on the 23rd and 24th of June 2022, in-person and broadcast live via Brella, our fully interactive virtual platform.
Whether you choose to attend in person to get the most out of the valuable networking and learning opportunities or want to join the action virtually through our live streams, you'll have the chance to submit your own questions to the speakers and panel sessions through the Brella app.
At BizClik, we have a number of standalone brands to focus on certain areas in more detail, and that is exactly what you can expect from the four zones we are setting up for attendees.
To attend in-person or virtually for Technology & AI LIVE: Shaping the Future of Technology & AI, click here.