Cognitive computing's growth in Industry 4.0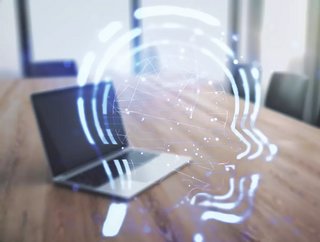 As the cognitive computing market continues to show significant growth we explore the drivers behind this growth with Kasia Borowska from Brainpool AI
The term 'Industry 4.0' is thrown around a lot when referring to the era of mass digitalisation many industries are experiencing. 
With the introduction of new technologies, processes in different markets are becoming automated and self-thinking by utilising data and machine learning (ML) technologies.
Cognitive computing uses ML algorithms to recognise and process compounded data over time. This process is designed to provide the user with a series of related results based on what the learned data determines to be the most likely intended request.
As this technology can be applied to many different areas of business by mimicking how the human brain works, in many cases it can perform tasks faster and more accurately than humans can and has become an invaluable tool in creating efficiency in business. 
Undoubtedly, cognitive computing can bring many business benefits, particularly as organisations become more reliant on digitalisation to operate efficiently. Adding this to the growth of other computing technologies, such as edge and cloud, it is clear new computing services have a key role in Industry 4.0.
Recently, studies have shown that the cognitive computing market will generate massive revenue by 2025. 
To learn more about its significance, AI Magazine spoke to Kasia Borowska, Managing Director of Brainpool AI, an artificial intelligence consultancy that specialises in developing bespoke AI solutions for business.​
What role do you think the rising adoption of cloud technologies plays in the expected market growth of the global cognitive computing market?
The rise of cloud technologies is a catalyst for the adoption of cognitive computing technologies, such as AI and machine learning. A good example of the intrinsic link between cloud and cognitive technologies is to look at Amazon Web Services (AWS), which offers pre-trained intelligence tools for applications such as demand forecasting, fraud prevention, image/video analysis and text-to-speech. 
This approach is also being emulated by the other big tech heavyweights, Microsoft Azure and Google Cloud Platform, each of which has its own portfolio of cognitive capabilities involving speech, text, vision and decision-making that are an extension of their data and application hosting services. Each of these companies realised that addressing the fundamental need for safe, secure, flexible and scalable data storage addressed a fundamental business need that could be further services through easy-to-use plug-and-play tools that solved more complex business needs and entrenched companies operations in their product ecosystem.
Cognitive technologies form a large part of the next industrial revolution, alongside other technologies such as blockchain, Internet of Things (IoT) and robotics. What is unique about Industry 4.0 is that the cloud enables this revolution to be more widespread and democratised than any of its predecessors.
How can edge computing improve a businesses cognitive computing position?
Edge computing offers a route to overcome many of these challenges by decentralising data analysis by pushing some or all data processing requirements to be as close to the source of data capture as possible. By analysing data, generating insights and storing them locally using the processing and storage capability provisioned by the hardware, this can drastically reduce the amount of data flowing across the network thereby reducing latency and compute resources required and their associated costs, enable faster communication between connected devices, and improve the user experience.
How does advanced technology, and the R&D of advanced technology, support cognitive computing services and their market growth?
While each of the high-profile technology domains such as cloud, AI, robotics and edge are distinct, they are also intrinsically connected with the advancements in one discipline setting the foundations for the rise of another. The advancements in cloud computing once considered cutting-edge are now coming to be considered the new normal.
The scene is now set so that anyone, anywhere, with sufficient data, technical knowledge, persistence, funds can create a prototype for the next world-changing technology. With interest, demand and the business case for cognitive technologies at an all-time high as a way to accelerate recovery and growth post-COVID. Business leaders cannot afford to be complacent with the informed adoption of innovative technologies or lead their own R&D to address critical problems unaddressed by the market, or opportunities where significant business value can be created through the creation and productization of intellectual property.
The potential spoils of the technological arms race are high, and competition will be fiercer than ever. Those that stumble and may well find themselves quickly overtaken by more agile and tech-centric competitors.