BrainBox AI: leaders in autonomous building technology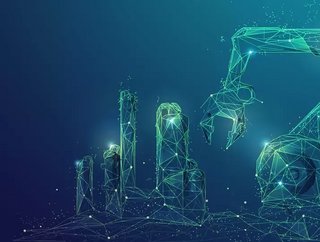 AI Magazine recently reported BrainBox AI's successful Series A funding round, here we take a look into the company's success and growth over the years
Founded in 2017 Jean-Simon Venne, John Cammett, Sean Neely and Angelos Vlasopoulos, BrainBox AI is at the forefront of a new era in building automation.
With its dedication to utilising artificial intelligence (AI) to create value for all building users, owners and utilities across the world, BrainBox AI is a leader in the green building revolution.
The company's global AI hub is located in Montreal, Canada with a team of experts in the fields of AI, data science, real estate, HVAC and energy efficiency.
To fight climate change, BrainBox AI brings innovation and cutting-edge AI to the built environment, making buildings smarter and greener.
Since its commercial launch in May 2019, 109,076,110+ square feet of space has been impacted by its technology and over 70 cities have been impacted by BrainBox AI's technology.
Deep learning capabilities to improve building operations
The company's autonomous AI HVAC technology studies how buildings operate and analyses the external factors impacting them. It then identifies every potential improvement opportunity and acts on it.
Requiring no human intervention, BrainBox's technology reacts to changes in the built environment immediately to ensure the highest tenant comfort and energy efficiency, at all times.
By using AI to continuously make micro-adjustments to a building's existing HVAC system, BrainBox AI's technology produces energy savings for its customers. It also monitors a multitude of data points and then makes decisions about how to optimise the HVAC system in real-time.
Its deep learning capabilities means the technology can make the process of continual monitoring, assessment, and adjustment.
Showcasing BrainBox AI's success
Over two rounds of funding in 2020 and 2021, BrainBox AI has raised a total of $32.6 million.
The company has recently been recognised as a "best workplace for today's youth" and over 75% of BrainBox AI's workforce falls into the millennial and Gen Z categories.
"Age has nothing to do with how innovative or smart you are. Anyone, if they're empowered, engaged, driven, and savvy enough, can propel an organisation forward," said Nathalie Benoit, VP of people and culture at BrainBox AI.
Adding to this, the company's CTO, Jean-Simon Venne, was awarded a 2021 Report on Business Best Executive Award.
The 50 winners chosen for 2021 represent the best of Canadian leadership in five functional areas: 
Finance

Human Resources 

Operations 

Sales and Marketing 

Technology. 
Jean-Simon was one of 10 winners in the Technology category and was recognised for his outstanding leadership in conceptualising BrainBox AI's award-winning artificial intelligence technology and supporting his team of technical experts in bringing the product to market.