5 minutes with Appu Shaji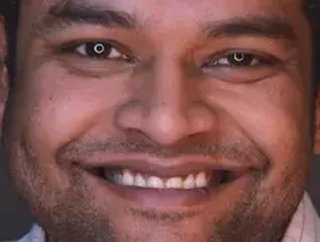 AI Magazine speaks to Appu Shaji CEO of Mobius Labs to learn about how the company's work with computer vision and intelligent technologies
Could you give me an overview of your position and what it entails?
I am the CEO, Co-founder and Chief Scientist of Mobius Labs. At Mobius Labs we are on a journey of empowering businesses to use computer vision to solve human problems (such as visual search, recommendation or analytics) with superhuman capabilities (scale, speed and level of details).
I have been a scientist and then entrepreneur in the field of computer vision for the past 20 years. For me this is the most exciting time, since technology is maturing very rapidly and its market relevance is increasing. Functionally, Mobius Labs is a classic example of a deep tech company, where we started with very differentiated and functionally superior technology. In the last three years we have been iterating on many elements of transforming the technology to a successful business.
As CEO my job has three major elements. Finding the right team, aligning the teams on a common objective and creating an environment that enables the team to reach these objectives. As Chief Scientist, I am deeply involved in the innovation of our technology. I spend a lot of time with our science team, researching and developing new techniques in computer vision and machine learning that can significantly improve our products.
How would you describe your leadership style?
Putting people first. You have to create an environment where the team believes in the company mission and values. I believe in making the company move forward as a single unit, in which all the members are aware of what the company stands for and what everyone else is doing, fosters a strong company culture. It's an extremely interesting and challenging aspect for us and at Mobius Labs as we are now 28 individuals with strong skills, opinions and backgrounds. The key is to find a common thread that helps us move together and supplement each other; once you have a team that supports each other, your job as a CEO or manager is done.
How have you reacted to the impact of COVID-19?
COVID-19 forced us to completely redefine the commercialisation of our product. Prior to the pandemic, we were meeting people face to face and really engaged with them to fully understand their needs. When all the events and conferences stopped, we had to quickly switch into a fully digital commercial model and discover ways to continue building trust with our audiences and listen to what the market was looking for via digital channels. We were also one of the first companies in Berlin to switch to a completely remote working model. This involved adjusting our processes to support our open and collaborative culture.
To what extent has the pandemic impacted existing projects?
COVID really challenged our customer relationships. Since we're an early stage company, a lot of our customer development used to happen in meetings, conferences or trade shows where meeting face to face was a very important part of the journey. And with COVID this avenue dried up pretty quickly. Which meant that there was a hit to the business in terms of the traditional methodologies that we had set up to work with our customers and acquire new ones were basically gone. So we had to quickly pivot into a fully digital customer relationship management strategy. We also started our marketing department and took all our lead generation efforts online.
What are your priorities going forward?
At Mobius Labs, we have built an extremely powerful technology which is able to take computer vision technology to a lot of applications. In order to take that product to a go-to-market strategy, we had been exploring one vertical at a time. We've learnt a lot by working with multiple companies like press organizations, fashion agencies and stock photo platforms. Now we will be adding multiple verticals in our business units as we scale up further. One vertical that we are thrilled and passionate to explore is the space sector where we can take our very light solution to satellites. We're also looking at sectors like manufacturing and insurance.