How Dataiku's solution provides Everyday AI for everyone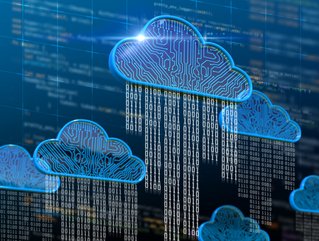 Dataiku's Senior VP & General Manager EMEA, Gregory Herbert, on Everyday AI and mastering the complexities of bringing AI initiatives to fruition
Tell me about Dataiku, your role and your responsibilities with the company?
Dataiku is the platform for Everyday AI that allows companies to leverage one central solution to design, deploy, govern, and manage AI and analytics applications. We have a global team of over 1000 people to bring the vast potential of AI to over 450 companies worldwide (including major enterprises such as BNP Paribas, Natwest, Unilever PLC, and Zurich Insurance Group, amongst others.)
Dataiku is reaching its 10th anniversary, and it's fair to say that 2021 was a landmark year for us. In August, we raised US$400mn at a US$4.6bnvaluation to enable Everyday AI in the enterprise. We announced a key integration with Snowflake and were also recognised by Snowflake as Data Science Partner of the Year. We also launched on Amazon AWS, Microsoft Azure Marketplace and Google Cloud Marketplace
I joined Dataiku in October 2017 as Vice President France and was announced as Senior Vice President & General Manager EMEA in January 2021. I lead the EMEA executive committee and coordinate go to market teams across the region.
My key role is to help drive company growth and lead the market, and to continue to support our customers on their AI journeys. A big part of this is to empower our customers, whether they are just getting started with AI or looking to bring AI systems to more people in more parts of the organisation for bottom-up transformation.
I am also highly invested in helping our company attract the right tier-1 talent so that we can continue to provide the best product and services to our customers: we've welcomed many new additions to our global team and are actively seeking out great candidates to help us continue our journey. We hope to grow to over 2000 people by the end of 2022.
Gregory Herbert
How has the company grown since its founding in 2013?
Dataiku was founded on the principle that to succeed in the world's rapidly evolving ecosystem, companies — no matter what their industry or size — must use data to continuously innovate. Since its founding in 2013, Dataiku has been the leader in driving business results by connecting data and doers while empowering data scientists within organisations.
We achieved unicorn status in 2019, all the while building a world-class team that helps our customers succeed. In February, we were proud to be listed as one of Forbes' Best Startup Employers of 2021.
Today, companies worldwide use Dataiku to handle increasingly complex use cases to find increasing value in their data and strengthen relationships with strategic global partners by driving technical enablement, product adoption, and AI maturity. We tackle everything from the mundane to the moonshot, taking on complex and experimental AI, while also helping companies to build robust data practices that can reduce development time for key use cases.
How does Dataiku utilise AI to support both its customers and its employees?
We help our customers build AI. At its core, Dataiku allows companies to leverage one central solution to design, deploy, and manage AI and analytics applications, and it's accessible for everyone (whether technical and working in code or on the business side and low- or no-code).
Dataiku answers all of the questions companies typically grapple with when it comes to turning business data into real business impact. How can you move past the AI hype and drive consistent value within your organisation? How can you achieve success at scale, beyond initial quick-win use cases? How can you ensure a successful AI transformation that doesn't stop at technology but integrates people and processes every step of the way?
Dataiku drives Everyday AI, helping organisations execute faster by including more people in analytics processes. The ultimate goal is AI that is so ingrained and intertwined with the workings of the day-to-day that it's just part of the business (not only being used or developed by one central team).
Dataiku also facilitates using prebuilt components and automation wherever possible to streamline work processes as well as consistent management and governance across teams and projects to create transparent, repeatable, and scalable AI and analytics programs.
Talk me through your platform, how does it work?
Our view of the future of AI is one where the use of data is democratised, expanding to in the business (whether technical or not). Dataiku combines visual tools, notebooks, and code to address the needs of AI builders (like data scientists, analysts) as well asAI consumers, or people that leverage AI systems for their day-to-day work.
The platform lets companies design and deploy AI and analytics apps, turn raw data into advanced analytics and design machine learning models.
Dataiku spans the needs of data scientists, data engineers, business analysts, and AI consumers, systemising AI, and turning businesses into AI creators. It is used across organisations in retail, e-commerce, health care, finance, transportation, the public sector, manufacturing, and pharmaceuticals to drive business-impacting results.
What's next for Dataiku?
In order to generate tangible business value from AI, organisations need to harness advanced analytics and AI for both the short term (think quick, high-value wins) and the long term (establishing a transformative, AI-embedded culture that transcends the entire organization).
To usher in this two-pronged approach in a scalable and sustainable way, organisations need to embrace Everyday AI, which is all about making the use of data almost pedestrian. In 2022, we will continue to help companies on their journey to implement AI that is so ingrained and intertwined with the workings of the day-to-day that it's just part of the business (and not being used or developed exclusively by one team, such as the analytics team or the central data science team).
2022 has already been a pivotal year. Edward Bush has become Chief Operating Officer, focusing on enabling the company's operational growth by leading global people, expansion, and program management. We're also looking forward to our 2022 Everyday AI conferences, which will be held through the UK, US and France. We'll be bringing together data and doers, builders and consumers, trailblazing thought leaders and hands-on practitioners — all to share diverse perspectives on data science and AI - in person no less!