Underachievers expose struggle to build AI in the enterprise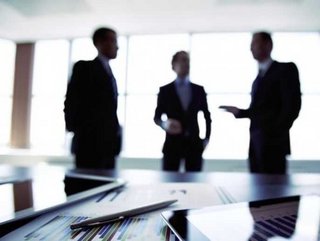 Managing risk and a lack of boardroom buy-in have emerged as the top challenges associated with scaling artificial intelligence projects, research reveals
Nearly all business leaders agree artificial intelligence (AI) is critical to business success over the next five years, according to new research, and 79 per cent have already deployed three or more AI apps in the workplace.
Deloitte's State of AI in the Enterprise surveyed 2,620 global business leaders representing six industry areas and found 94 per cent of respondents agreed AI is critical to success. However, the research also discovered a 29 per cent increase in the number of respondents who self-identify as "underachievers" and Deloitte says this suggests many organisations struggle to achieve meaningful AI outcomes.
Managing AI-related risk, lack of executive commitment and lack of maintenance and post-launch support were the top challenges associated with scaling.
Deloitte grouped organisations into four profiles — Transformers, Pathseekers, Starters and Underachievers — based on how many types of AI applications they have deployed and the number of outcomes achieved.
"Amid unprecedented disruption in the global economy and society at large, it is clear today's AI race is no longer about just adopting AI," says Costi Perricos, Deloitte Global AI and Data leader. "But instead driving outcomes and unleashing the power of AI to transform business from the inside out."
Cloud pricing, voice assistants and chatbots lead in AI
The survey found the top use cases of AI across industries include cloud pricing optimisation (44 per cent); voice assistants, chatbots and conversational AI (41 per cent); predictive maintenance (41 per cent); and uptime/reliability optimisation (41 per cent).
Life sciences and healthcare companies are the most likely to delegate ownership over AI models to individual lines of business (51 per cent), while technology, media and telecom companies are most likely to centralise this ownership (42 per cent).
Energy, resources and industrial companies are most likely to use AI to assist in decision-making at the highest levels of the company (50 per cent), while government operations are least likely to do so (39 per cent).
The report identifies four actions leaders can take to improve AI outcomes. The first is to invest in leadership and culture, says Deloitte, as the workforce is increasingly optimistic. Leaders should do more to harness that optimism for culture change, establishing new ways of working to drive greater business results with AI.
Companies also need to transform operations, as an organisation's ability to build and deploy AI ethically and at scale depends on how well they have redesigned their operations to accommodate the unique demands of new technologies, says Deloitte.
A third action would be to accept that technology and talent acquisition are no longer separate. Organisations need to organise their approach to AI based on available skillsets. The report found that most organisations still prioritise bringing new AI talent into the business from outside (53 per cent), rather than retraining existing workers (34 per cent).
Finally, companies should select AI use cases that accelerate outcomes, says Deloitte. Starting with use cases that are easier to achieve or have a faster or higher return on investment can create momentum for further investment and make it easier to drive internal cultural and organisational changes that accelerate the benefits of AI.
"While organisations face the challenge of middling results, it is clear successful AI transformation requires strong leadership and focused investment, a through-line consistently evident in our annual research," says Beena Ammanath, Executive Director of the Deloitte AI Institute, Deloitte Consulting.