UiPath to offer AI-powered Business Automation Platform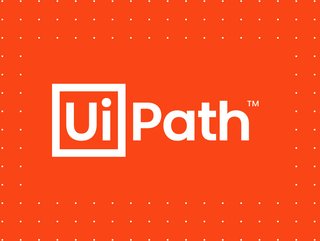 UiPath is offering an end-to-end AI-powered Business Automation Platform for SAP customers.
UiPath announce that it is now offering an end-to-end AI-powered Business Automation Platform for SAP customers, helping customers maximise investments
UiPath is offering an end-to-end AI-powered Business Automation Platform for SAP customers. The hope is that the platform will make it even easier for customers like EDF Renewables and Orica to maximise SAP investments.
UiPath is expanding its partnership with SAP making it easier for customers to maximise their SAP investments. This is being achieved by integrating with enterprise vendor applications and custom applications across SAP and non-SAP solutions. The company is also seeking to rapidly advance digital transformation efforts, automate critical business operations, and ease migrations to SAP S/4HANA® in the hopes of reducing cost, time, and effort​.
"UiPath can help accelerate digital transformation initiatives"
The expanded partnership enables customers to execute business transformations, migrate critical business systems to the cloud, and augment existing business systems with the UiPath Platform and helps enterprises take advantage of a clean core with SAP S/4HANA® Cloud. The UiPath Platform is being offered as a SAP-endorsed application and on the SAP Store.
Dhruv Asher, Senior Vice President of Alliances and Business Development at UiPath, stated: "UiPath and SAP are working to help clients and businesses across industries transform business processes, redefine the customer experience, and improve employee productivity."
"Whether it's through pre-migration support, or testing and development, UiPath can help accelerate digital transformation initiatives by allowing users to cut through the tangled weave of third-party apps, bring data to the forefront of the decision-making process, and provide an immediate positive impact on the business at any scale."
Companies like Orica are able to use the UiPath Test Suite for the purpose of enabling successful software upgrades and building of automations that will accelerate business. Additionally, clients will drive even more value from their SAP investments. The ultimate goal is to accelerate business transformation and advance innovation.
Demonstrating UiPath's capabilities
Customers can use the UiPath platform to automate and centralise testing on robotic processing, test prioritisation, and impact analysis. UiPath will demonstrate the capabilities of its AI-powered UiPath Business Automation Platform combined with SAP applications, and speak at the following sessions at SAP Sapphire Orlando:
Accelerate Your SAP S/4HANA Migration Journey with UiPath: Orica scales their application testing and automation capabilities with the UiPath Platform to streamline their SAP S/4HANA migration efforts.
Transforming SAP Processes with Automation at Applied Materials: Applied Materials has added the power of RPA automation to SAP processes to boost productivity and improve employee and customer experiences.
The Power of the UiPath Business Automation Platform for SAP Testing: EDF Renewables has automated 90% of their SAP testing in five months with UiPath Test Suite.
In addition to these sessions at SAP Sapphire Orlando, UiPath Co-CEO Rob Enslin will speak during keynote sessions at SAP Sapphire Barcelona and São Paulo.
"Capitalising on the momentum of SAP Build Process Automation (BPA), organisations have the potential for improved outcomes in combination with an SAP S/4HANA Cloud clean core," said Jan Waals, SAP Chief Commercial Officer at Deloitte Consulting LLP.
"Building from our more than 30-year alliance with SAP, Deloitte is energised to now combine the impact of SAP with UiPath to unlock enterprise value chains."