UiPath announce new AI innovations for its customers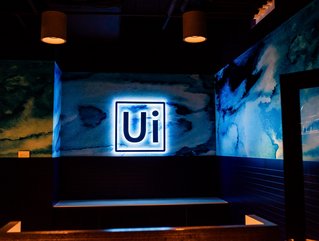 UiPath hope that AI will expand the range of processes that can be automated
UiPath business automation platform unveils a new AI-powered features and developer experience to accelerate the use of responsible AI in the enterprise
Leading enterprise automation software company, UiPath, has announced its latest AI platform that aims to help customers discover and operate automation at scale, with enterprise governance, management tools, security, and analytics.
With AI-powered automation throughout its platform, UiPath is enabling customers to achieve fast time to value by analysing and understanding information from systems, people, and communications. The goal is that it reduces risk, simplifies compliance, and maximises productivity.
With AI embedded in UiPath products, the company hopes that it will expand the range of processes that can be automated, from simple to advanced. Customers are able to take advantage of UiPath built-in AI, bring their own AI models, or integrate external AI models from OpenAI, Microsoft, Google Cloud, and AWS.
Greater AI innovation driving the change for customers
New offerings also extend options for both customers and professional developers to put automation into practice faster with low-code tools, solution accelerators, and automated testing.
Graham Sheldon, Chief Product Officer at UiPath, stated; "The power of AI makes the potential of automation almost limitless. Our open, flexible, and enterprise-ready platform enables customers to harness innovation through the AI ecosystem, including the newest foundational models and generative experiences."
The UiPath Platform 2023.4 update offers faster automations and improvements in core products such as process mining, task mining, communications mining, and UiPath Automation Cloud™.
Sheldon continued; "developers, IT staff, and business users can use AI responsibly with UiPath's built-in enterprise-grade security, governance, and compliance. Customers want to transform on a single platform. The release of new technologies and capabilities in our platform further accelerates the adoption of AI and automation."
Building intelligent automation solutions
A market leader in the automation space, UiPath benefits from a broad range of functionality, from the integration of APIs to introducing custom-built machine learning models.
Global VP for Automation Innovations, Boris Krumrey, told Technology Magazine last year: "It is really intelligent automation with all the digital tools from discovery, innovation and operation."
"You can build web applications, you can integrate and use APIs in long-running workflows. You can embed all kinds of machine learning – whether it's a custom-built machine learning model, computer vision, or a document – in terms of understanding the type, handwritten forms, the natural language in documents, and extracting information. And now, with our latest acquisition of Re:Infer, we have a Natural Language Processing (NLP) engine that can make sense out of a large volume of unstructured texts in emails or documents."