Tech leaders expect Metaverse meetings and AI jobs in 2023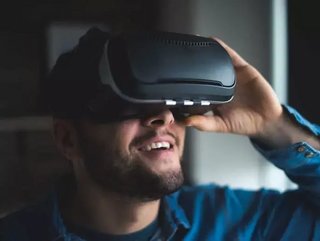 Technology leaders expect artificial intelligence and the Metaverse to change the way the world does business in 2023, according to new research from IEEE
One in four global technology leaders believe up to 75 per cent of jobs across the global economy will be augmented by AI-driven software in 2023, and the vast majority of tech bosses are also planning to make moves in the Metaverse next year.
These results were uncovered in The Impact of Technology in 2023 and Beyond: an IEEE Global Study a survey which questioned 350 CIOs, CTOs, IT directors and other technology leaders in the US, UK, China, India and Brazil. Respondents worked at organisations with over 1,000 employees in multiple industry sectors including banking and financial services, consumer goods, education, electronics, engineering, energy, government, healthcare, insurance, retail, technology and telecommunications.
The study covered the most important technologies in 2023 and future technology trends. Global technology leaders surveyed said cloud computing (selected by 40 per cent), 5G (38 per cent), Metaverse (37 per cent), electric vehicles (35 per cent), and the Industrial Internet of Things (33 per cent) will be the most important areas of technology next year.
The top industry sectors expected to experience the most impact from technology in 2023 are telecommunications (40 per cent), automotive and transportation (39 per cent), energy (33 per cent) and banking and financial services (33 per cent), the report discovered.
Artificial intelligence and robots allow humans to be more efficient
AI has become ubiquitous, researchers say, and 98 per cent of survey respondents agreed that AI-powered collaborative software and mobile robots will automate processes and tasks, including data analysis, allowing humans to be more efficient and effective.
When asked what percentage of jobs across the entire global economy will be augmented by AI-driven software in 2023, 24 per cent of technologists surveyed said 1-25 per cent; 40 per cent said 26-50 per cent; and 27 per cent of respondents said 51-75 per cent.
Cybersecurity concerns are on the rise, with technology leaders listing cloud vulnerability (51 per cent, up from 35 per cent the previous year), employees using their own devices (46 per cent, up from 39 per cent) and data centre vulnerability (43 per cent, up from 27 per cent) as the leading worries among tech leaders.
The Metaverse was a topic of particular interest, despite the fact it is still in its early stages of development. Global technology professionals surveyed said 5G and ubiquitous connectivity (71 per cent), virtual reality headsets (58 per cent), and augmented reality glasses (58 per cent) will be very important for the development of the Metaverse in 2023.
Technologies fostering sustainability are also growing in importance, the report found. A strong majority of those surveyed (94 per cent) agreed they have prioritised sustainability goals for 2023 and beyond, and any technologies their company implements are required to be energy-efficient and help shrink their carbon footprint.
Metaverse-related technologies are also expected to be deployed in various ways: 91 per cent of respondents agree their company is actively adopting Metaverse technology strategies in 2023 to bring employees together for corporate training and hybrid meetings.
Over three quarters (76 per cent) of global technologists say 26-75 per cent of interactions with colleagues, customers and management at their company will be conducted virtually in 2023.
Nearly all respondents (98 per cent) said using digital twin technology and virtual simulations in 2023 to more efficiently design, develop and safely test product prototypes, and manufacturing processes will be important, including 68 per cent who say it will be very important.
A similarly strong majority (95 per cent) of technologists agreed space satellites for remote mobile connectivity will be a game-changer in 2023, and 88 per cent agreed the next generation of wireless comms, 6G, will primarily be a work in progress in 2023, but will be standardised in five years