Supercharging CX & boosting sales through the power of AI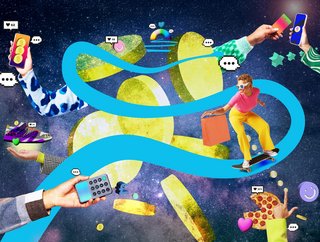 AI technologies
Greg Hanson, VP at Informatica, shares insights on how AI technologies can supercharge the customer experience in the booming world of eCommerce
One of the greatest areas where AI's impact is particularly pronounced and significant, is in e-commerce. As online shopping continues to explode, AI technologies have become essential tools for businesses looking to thrive in the digital marketplace. By harnessing the power of AI, e-commerce companies can enhance customer experiences, improve operational efficiency, drive sales and gain a competitive edge in an increasingly crowded market. But just as there are opportunities, there are threats; and the proper dissemination of AI tech is central to eliminating risks, and increasing the chances of success.
Founded in 1993, Informatica is a software development company based in Redwood City, California, and is known across industries for its global reach. The organisation specialises in Enterprise Cloud Data Management and Data Integration solutions, and are riding the rising wave of eCommerce and AI integrations. Anyone who wants to understand what's going on, needs to pay attention to what they are doing. This article effectively comes from the horse's mouth.
Greg Hanson is Group Vice President, platform specialists, for EMEA and LATAM at Informatica. He joined the company in 2000 and has nearly 25 years of experience in the world of data. "In my role, I help drive Informatica's vision for data, its go-to-market strategy and customer success," he says. "I have a passion for discovering innovative ways to use data to power businesses and have led data initiatives with many of Informatica's clients and partners."
Leveraging AI to enhance CX in eCommerce, from discovery, to purchase, to post-purchase support
First and foremost, Hanson says eCommerce businesses need to create experiences that are customer-centric, personalised, search-guided "and socially powered.
"And AI is the underpinning technology that provides the foundations for a relevant, optimised and engaging user-journey."
According to Hanson, as AI has the power to analyse the massive amounts of data being created across multiple channels, it also has the power to deliver valuable insights into patterns of consumer behaviour at "machine speed". He says, "In turn, businesses can use this information to feed various channels with trusted, relevant, and consistent content that guides customers through the buying journey - from discovery through to transaction and aftercare." In eCommerce, the power of AI is empowering.
He says, "however, because AI is "data hungry", if an organisation feeds its AI system with poor quality customer data, "it is in danger of making incorrect decisions at an accelerated pace." This means that ultimately, customers don't get relevant and personalised benefits such as discounts or loyalty points. This needs to be brought into focus. "It also means the potential to deliver real business value through cross sell, upsell and wallet share maximisation is not exploited."
Hanson points out that as AI is increasingly used by eCommerce businesses to enhance the customer experience, many will need to improve the quality of their data, building governance and permissions into their data management strategy."
AI-driven strategies for personalisation and recommendation systems in eCommerce: Driving customer engagement & increasing conversion rates
"With AI," says Hanson, "there is an even greater opportunity to harness the power of segmentation and personalisation to deliver targeted offers and services, and customised communications." AI allows businesses to understand a great deal about their customers – everything from the devices a consumer is using, to when they are online, their demography and location. Over time, these insights can be used to power a highly personalised eCommerce experience. "For example," says Hanson, "a customer may see different products or service offers - with different levels of detail - all depending on the type of device they're using, the day of the week, the time of day, and their current location."
He points out that another area eCommerce organisations are exploring, is how they can use AI to better understand their customers' networks, in addition to building their understanding of the customer as an individual. According to Hanson, this insight can enable them to offer valued recommendations and services, such as offerings around pet insurance, family birthdays or anniversary gift ideas.
"This approach helps brands build longer term relationships with their customers, moving away from purely transaction based to drive greater loyalty. There is also a further opportunity to maximise campaign spending by identifying who are the influencers in a specific demographic or network group others follow."
He says that underpinning these AI strategies is a solid data management strategy with the right governance and permissions baked in.
The role of AI in optimising CSM in eCommerce
AI helps eCommerce companies to proactively manage the logistics of supply and demand to get the right products, to the right places, at the right time. The most obvious example of AI's impact in supply chain is the level of automation which can be achieved, removing the need for human intervention which can often be a bottleneck.
"Assuming data quality is high," says Hanson, "AI can often result in lower costs. Through better overall decisions and machine learning, efficiencies are often achieved reducing the overall cost of the supply chain. It enables companies to visualise and understand all elements of the supply chain, providing up-to-the-second insight into customer interest, supplier movements, product availability and shipping routes.
"By providing a 360-degree view of supplier relationships, AI also enables eCommerce firms to identify dependencies or potential sources of failure and ensure it is quick and easy to identify alternative suppliers to overcome any disruptions."
Using AI to combat fraud and ensure eCommerice security: Challenges and opportunities
Hanson says that detecting and combating fraudulent activities with AI-driven capabilities "requires access to timely, trusted and secure data," adding: "One of the biggest challenges for eCommerce companies is holding invalid, inaccurate or incomplete data, for example, out of date or partially complete addresses."
He says that the three most important fields for eCommerce databases are a customer's email, address and phone number. By automating data verification checks as part of data management strategies, eCommerce providers can prevent bad data from entering systems and enable a secure, frictionless experience where AI seamlessly authenticates a customer's identity without delaying transaction confirmations.
How AI-powered chatbots and virtual assistants can be implemented in eCommerce: Providing seamless customer support and satisfaction
Convenience is one of the biggest factors that will influence customers as they make a buying decision, with 'robo advisors' and virtual chat assistants increasingly offering a valuable tool for engaging and serving digital customers with speed and simplicity, according to Hanson.
"As AI engines are infused with GPT capabilities," he says, "chatbots and virtual assistants will get better at empowering customers to discover and access appropriate customer support using simple natural language prompts."
He says that just like their human customer service equivalents however, "AI will need access to high quality 360-degree view of customer data to deliver effective outcomes.
"Access to this high-fidelity data will be crucial to eCommerce journey development, optimising existing processes, empowering users, and improving the overall user experience."
Algorithmic Bias: Ethical considerations when implementing AI technologies in eCommerce
The ways in which a company looks after, uses and governs its customers' personal data, is going to become more important as regulations such as the EU's AI Act are formalised.
When it comes to AI, Hanson says, "eCommerce firms need to be cognisant of the growing movement to protect customers' rights to privacy and provide full visibility into the origin of data on which AI models are built.
"This means that the need for data accuracy, clarity, lineage and governance will intensify. Ultimately this is driving the need for a metadata system of record which can provide this level of visibility." Increasing regulation will undoubtedly come, and therefore organisations need to build governance in, as a foundational layer to everything they do with data, AI And ML. He says, "without such core functions, many organisations will not be able to harness the power of AI, as they will fear the risks associated with the use of data, regulatory fines and brand impact."
Hanson says that ultimately, data management and governance capabilities will play a growing role in managing the massive amounts of data that AI generates and consumes for eCommerce. "While privacy policies will also remain central to the customer experience - offering clear guidance to users about what data is being collected, how it will be securely stored and ultimately used."