Istari invites the US defence industry to enter The Matrix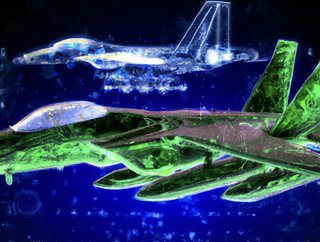 A new start-up says the physical universe can't compete with its virtual world of digital threads, which promise faster, cheaper, and greener engineering
Technology startup Istari - backed by former Google chief executive officer Eric Schmidt and founded by former US Air Force assistant secretary Will Roper - emerged from stealth mode this week, announcing plans to create a Matrix-inspired world where technology is created, tested and even certified through modelling and simulation.
"Software ate the world, but hardware didn't," says Roper, who launched Istari in May 2022, quickly raising a US$13 million seed round from Schmidt and other venture investors. "Models and simulations that turn the physical into software remain mostly isolated, not digitally threaded with reality. Istari technology is changing that, expanding the internet into a future engineering metaverse."
Former Google CEO Schmidt says: "Will and the Istari team are bringing internet-type usability to models and simulations. This unlocks the possibility of software-like agility for future physical systems. It's very exciting."
In October 2020, Roper released a guide inspired by The Matrix called There is No Spoon: The New Digital Acquisition Reality. He followed this with a second guide, Bending the Spoon, released in 2021. "This is what defence acquisition has been waiting for — a new paradigm, a digital one, that can wake up to a new reality for both taxpayers and warfighters," says Roper. "Its spoon-bending possibilities await us. It's time to wake up!"
Istari's product platform offers simple and secure digital engineering collaboration, accelerating user decisions across distributed teams. "We can design things, test things - in general, learn things - faster, cheaper, and greener than the physical universe allows," says Roper.
Digital threads present a challenge
Collaborative tools have been a windfall for software development, accelerating innovation on a global scale. But similar collaborative tools for physical systems, sometimes called digital threads, have proven much more challenging.
Roper says he experienced these challenges firsthand while creating Air Force digital threads with Istari co-founder and digital engineering expert, Chris Benson, often relying on taxing, expert-led integrations. Roper says he saw the same challenges in the private sector.
"We're thrilled to finally be able to share our vision and platform with the world. We know firsthand the challenges that engineers are facing and have worked tirelessly to develop solutions that we needed in the past," says Benson, Istari's Chief Technology Officer.
Though its product details and early customers keep low profiles, Istari has rapidly gained market traction. The company secured nine government and commercial contracts in nine months and recently moved to a waiting list for new partners. Now stepping out of stealth mode, the Istari team is recruiting new employees and preparing projects for this year.
"Industry 4.0 is a globally important trend," says Roper. "Leading industries, like Formula 1, need new technologies to find their next gear. And fast-followers, like aerospace, need simplicity and security at a larger scale. We're excited to tackle both."