AWS deal with C3 AI unlocks data for US government agencies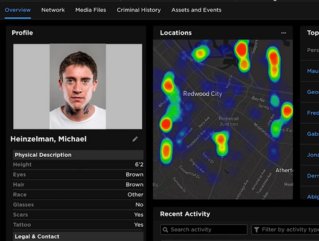 C3 AI expands Strategic Collaboration Agreement with AWS to deliver enhanced AI solutions to industry clients, including defence and intelligence services
Enterprise AI application software company C3 AI has expanded its Strategic Collaboration Agreement (SCA) with Amazon Web Services (AWS) to deliver artificial intelligence solutions for industries including defence, intelligence services and state and local government.
Under the expanded SCA, C3 AI will integrate AWS services with C3 AI applications, including C3 AI Law Enforcement, which helps local government agencies use machine learning to organise and analyse datasets, surfacing valuable information in near real-time.
"C3 AI and AWS have been extremely engaged to develop a solution that is accessible to local government agencies of any size who are dealing with the same challenges that we are," says Kimberly Honciano, Director of Technology Services at the San Mateo County Sheriff's Office. "We are excited about what we've seen so far because it will not only eliminate data siloes and improve case efficiency but also unlock enterprise analytics in a way that wasn't possible for us before."
AI offers real-time investigative insights
C3 AI offers a range of integrated products, including the C3 AI Platform, an all-in-one platform for building, deploying, and managing enterprise AI applications. C3 AI also provides a suite of industry-specific SaaS enterprise AI applications known as C3 AI Applications, which support organisations in achieving digital transformation. In addition, C3 Generative AI offers a set of large AI transformer models explicitly designed for enterprise needs.
C3 AI Law Enforcement is an advanced intelligence analysis platform that utilises AI to empower analysts, investigators, and uniformed officers with efficient access to diverse structured and unstructured datasets, enabling real-time investigative insights.
"Our shared customers are asking for pre-built AI applications and solutions to deliver business value at scale," says Houman Behzadi, Chief Product Officer at C3 AI. "AWS and C3 AI have created tightly integrated suites of AI applications that leverage AWS services to meet that need."
Jeff Kratz, General Manager, Worldwide Public Sector Partners at AWS, says: "We're delighted to expand our Strategic Collaboration Agreement with C3 AI to better support public sector customers with industry-tailored and AI-enabled solutions. We are seeing more customers asking for these types of use-case-specific AI applications, and this SCA will help C3 AI enhance their offerings to provide outstanding solutions for our customers."