ChatGPT experiences user decline for the first time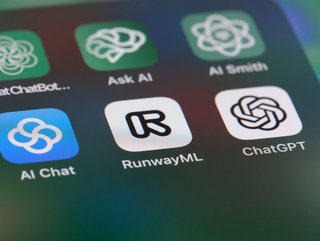 ChatGPT doesn't process real-time data from the internet, but instead functions on a massive but limited dataset that must be constantly updated
June 2023 saw ChatGPT use drop by nearly 10% from the previous month, prompting questions about the cause of the decline in connection with chatbot trends
The number of people using OpenAI's ChatGPT saw monthly traffic to its website decline for the first time ever in June 2023, according to analytics company Similarweb. It has been argued that this decrease in site traffic could be a sign that consumer interest in AI chatbots and image-generators could be starting to wane.
ChatGPT has been widely popular since its launch in November 2022, but saw worldwide desktop and mobile traffic use decrease by 9.7% in June 2023 from May 2023. Unique visitors also dropped by 5.7%, along with the amount of time visitors spent on the website falling by 8.5%.
Is the novelty of AI really wearing off?
Following the release of this chatbot by OpenAI, and the fact that it is open source, interest in the potential of these AI tools was certainly piqued, prompting an explosion in those using the software.
A Gartner poll found that in May 2023, 45% of business executives said that ChatGPT had prompted a rapid increase in AI investments. 70% of organisations in particular were exploring generative AI opportunities at the time, with 19% in pilot or production mode.
The tool itself has plenty of benefits for the everyday user and businesses alike, making workloads more efficient and expanding the capabilities of the AI model for businesses to use and decrease costs and help to improve business performance as a result. ChatGPT even announced subscriptions for businesses to better use their data.
However, it has been suggested that this decline in users could be due to the interest in the chatbot wearing off. There have been plenty of AI anxieties that have flooded the media and OpenAI has fallen to the centre of the debate with its fast popularity.
There are plenty of risks too when it comes to frequent generative AI use. In comparison to other models like Microsoft Bing, ChatGPT doesn't process real-time data from the internet, but instead functions on a massive but limited dataset that must be constantly updated. As a result, it can miss new data or not process it well and suffer from biases and human errors.
The digital 'arms race' could be at play as well, as other companies seek to quickly create competitor AI models that could outdo the software. Huge tech companies like Google, Microsoft and AWS are investing heavily into AI programs and so it would be easy to suggest that increased competition is at play.
OpenAI has projected US$200m in revenue this year. In addition to ChatGPT, the company makes money by selling access to its AI models for developers and enterprises directly as well as via a partnership with Microsoft, which invested over US$10bn into the company at the start of 2023.