OpenAI business tier of ChatGPT offers more control of data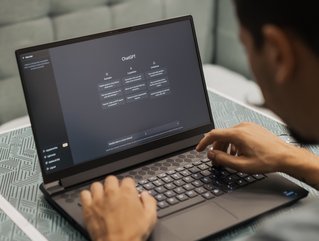 OpenAI also announced new controls to help users manage their data
OpenAI said ChatGPT Business will be aimed at "professionals who need more control over their data as well as enterprises seeking to manage end users"
OpenAI says it is planning to launch a new tier of subscriptions to ChatGPT aimed at business customers.
In an announcement, the company said the new tier, called ChatGPT Business, would be aimed at "professionals who need more control over their data as well as enterprises seeking to manage their end users."
"ChatGPT Business will follow our API's data usage policies, which means that end users' data won't be used to train our models by default," the announcement said. "We plan to make ChatGPT Business available in the coming months."
The growing use of AI in business
According to McKinsey's The State of AI in 2022 report, the adoption of AI has more than doubled since 2017, with up to 60% of organisations using it in at least one business area, and IDC estimates that global spending on AI will reach US$154bn in 2023. However, despite the hype, only 20% of companies currently use AI technologies in a core business process or at scale.
Rodrigo Liang, Co-Founder & CEO at SambaNova Systems, spoke to AI Magazine about how enterprises can capitalise on generative AI while retaining control of their data.
"OpenAI made history with the launch of ChatGPT, but there's untapped potential in their upcoming Business release," Liang said. "Professionals are not only seeking control over their business data, they require ownership of the underlying models processing their data, tailored to their specific use cases.
"The urgency to adopt generative AI-based solutions is evident, and as more businesses explore this technology, they require a means to secure a competitive edge. This advantage can only be achieved through customized solutions that they own and control, rather than relying on the same off-the-shelf offerings used by everyone else."
New ChatGPT data controls
In the same announcement, OpenAI said users of ChatGPT can now turn off their chat histories, preventing their input from being used for training data.
"Conversations that are started when chat history is disabled won't be used to train and improve our models, and won't appear in the history sidebar," OpenAI said. "We hope this provides an easier way to manage your data than our existing opt-out process.
"When chat history is disabled, we will retain new conversations for 30 days and review them only when needed to monitor for abuse, before permanently deleting."