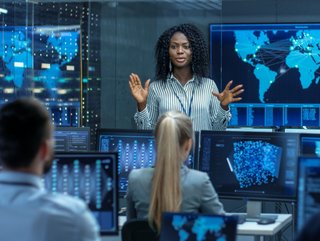 AI Magazine considers some of the leading Chief AI Officers in the field, with a commitment to digital transformation
With business strategy always evolving to incorporate AI systems into digital growth methods, AI Magazine considers some trailblazers in the sector
The Chief AI Officer is a relatively new job role, yet becoming increasingly more important as businesses invest further into AI.
Now more than ever, the workplace must prepare for AI and the immense opportunities, as well as challenges, that this type of evolving technology can provide. This job position sees the employee responsible for guiding companies through complex AI tools, algorithms and development. All of this works to ensure that the company stays ahead of the curve and capitalises on digital growth and transformation.
AI Magazine considers some of the leading Chief AI Officers in the field, with a commitment to digital transformation.
Moxesh P. has been Chief AI Officer for the United Nations (UN) since 2018 and works consistently on projects concerning AI research and development. As a part of this work, the UN has called for further guidance on what the future of AI should look like, including that it should benefit everyone and avoid biases.
The UN has always advocated for the responsible use of AI and recent conversations about responsible AI development could see further regulations and guidelines be put in place moving forward in 2023.
Daniel Hulme is a globally recognised expert in AI and investor in emerging technologies. With WPP, he works to define, identity, curate and promote AI capabilities and new opportunities that aim to benefit wider society.
He has defined AI as "goal-directed adaptive behaviour," but that AI systems used by companies today are less interested in the 'adaptive' element as businesses tend to ask machines to complete repetitive tasks. Hulme insists that AI should be considered through the lens of application, which will allow for safe innovation.
In addition to his work at WPP, Hulme is the CEO of Satalia, an award-winning company that provides AI products and solutions for global companies such as Tesco and PwC.
Parminder Bhatia has worked as GE Healthcare's Chief AI Officer since April 2023, working towards how AI solutions can better assist patients. He previously worked for AWS for six years to build novel AI-enabled cloud services, including Amazon CodeWhisperer, Amazon Comprehend Medical and Amazon Health AI.
Bhatia's current research interests are using deep learning and machine learning for Natural Language Processing (NLP) to better represent language and enhance current systems related to named entity, relation extraction, normalisation, coreference resolution, conversation models, chatbots, language modelling and machine translation tasks.
With an extensive background in AI healthcare services, Rahul Bhotika works to develop advanced AI/ML solutions for the most impactful across UnitedHealth Group. He is working to build tools and algorithms to mitigate bias and deploy AI solutions safely and securely.
The AI team works across the entire spectrum of healthcare, ranging from pharmacy, finance, clinical operations and value-based healthcare with the goal of leveraging AI/ML to improve healthcare outcomes. A huge part of this involves increasing efficiency and aiming to enable the responsible use of AI.
Mike Mason works to bring cutting edge technology to solve business problems and help leaders understand how technology and AI can be critical to company solutions. Based in Canada, he joined Thoughtworks in 2003 and worked with clients worldwide as the Global Head of Technology and was responsible for building global technology capability initiatives.
Now as Chief AI Officer, his focus is on how to accelerate the adoption of generative AI both within the company and through client-based services. The company aims to help its clients accelerate their AI adoption by bringing it into their software processes and enact better digital transformation.
With 20 years of professional experience in product innovation, data science and technology, Sulabh Soral leads the Deloitte AI Institute in the UK. He works to bring together the best of global AI thinking in order to help advance human-machine collaboration.
The Deloitte AI Institute works to help organisations enact digital transformation with AI through cutting-edge research and innovation. Soral is actively involved in this, as well as working with the brightest minds in AI/ML as part of the Age of With.
As eBay's first chief AI officer, Nitzan Mekel-Bobrov is focused on the role AI technology can play in enhancing user experience for everyone who engages with the website. He works in driving differentiation and outsized business growth, focusing on AI platforms, generative AI, NLP and mobile AI.
Last year, eBay doubled down on AI-led visual experiences to incorporate AI tools into visual and content understanding. Mekel-Bobrov said in an interview that "it's not just about us using AI to build things, but rather us building AI tooling to enable our buyers and sellers to build things."
Coming from a background of Finance, Accounting, Procurement and Logistics in her previous roles, Soo is very familiar with data and analytics. She currently leads the AI/ML initiative in Global Presales at Dell Technology, which involves working closely with customers to solve problems scientifically and objectively.
A recent example is where her team designed and built a Deep Learning model that recognises and identifies different types of corals as part of conservation efforts of the Great Barrier Reef. In addition, Dell Technologies continues to embed and deploy AI across businesses.
Gargi B. Dasgupta is the Chief AI Officer for IBM Automation. As part of her role, she is responsible for IBM Automation's overall technical vision and AI strategy with key stakeholders across the globe.
Having worked with IBM since 2004, Gargi was previously the Director for IBM Research in India and the CTO for IBM India/South Asia. She worked to establish and execute the technical agenda of IBM's India Research Lab in collaboration with IBM's worldwide research labs and business units.
Gargi has also served as a strategist for IBM Research, working closely with IBM's Hybrid Cloud and AI business and global services businesses to take innovative solutions to clients across the globe.
Since 2021, Gila Kamhi's role with Intel is to lead the AI/ML technology department for the company. She works to discover use cases in wireless and connectivity solutions and collaborate with stakeholders within Intel to bring new AI-based services to existing products.
Prior to this role, Kamhi was a Principal Engineer at Intel and led the Perceptual Computing Advanced Technologies team on strategic path-finding, as well as interactive augmented reality experiences.
Currently, her department is currently working towards the formation of an AI Centre of Excellence. oneAPI Centres of Excellence contribute to open accelerated computing and aim to propel the next generation of innovation with open standards as part of an ecosystem.
******
For more insights into the world of Technology - check out the latest edition of AI Magazine and be sure to follow us on LinkedIn & Twitter.
Other magazines that may be of interest - Technology Magazine | Cyber Magazine
Please also check out our upcoming event - Sustainability LIVE in London on September 6-7 2023.
******
BizClik is a global provider of B2B digital media platforms that cover Executive Communities for CEOs, CFOs, CMOs, Sustainability Leaders, Procurement & Supply Chain Leaders, Technology & AI Leaders, Cyber Leaders, FinTech & InsurTech Leaders as well as covering industries such as Manufacturing, Mining, Energy, EV, Construction, Healthcare + Food & Drink.
BizClik – based in London, Dubai, and New York – offers services such as Content Creation, Advertising & Sponsorship Solutions, Webinars & Events.