How InMoment uses AI to help businesses improve experiences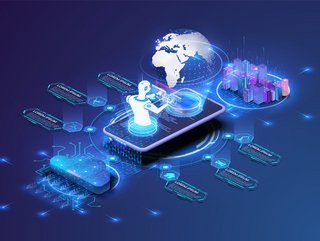 We take a look at how InMoment uses AI to help businesses improve experiences by gaining insights and a better understanding of customers
InMoment, a provider of experience improvement (XI) solutions, is helping its clients improve experiences through a unique combination of data, technology, and human expertise.
Recent research has shown that improving experiences is top of the CEO priority list, but scaling initiatives has proven difficult for even the most customer-centric brands.
Brands are on a mission to find a dynamic balance between human and AI to help organisations scale and automate how they identify, understand, and act on the highest impact experiences.
With InMoment AI, a layer of intelligence in the XI Platform, enables brands to grow through a better understanding of teams, current customers, and future customers alike.
"Modern shoppers are not only flooded with choices, but they also are savvier than ever - and our technology and services help to tailor their experiences with in-depth customer understanding," said Mehul Nagrani, General Manager, AI Product & Technology at InMoment.
"InMoment's XI Spotlight (a AI-based natural language processing (NLP) and text analytics application) integrates and analyses data from all types of feedback sources via an API with visualisation and management tools that ensures a granular and sophisticated insight across touchpoints. We're proud of our ability to use artificial intelligence to help retailers and businesses of all types improve experiences."
Empowering customer experiences with AI
InMoment has recently been selected as the winner of the "Best AI-based Solution for Retail" award in the 5th annual AI Breakthrough Awards programme conducted by AI Breakthrough.
The company has been recognised for its work with outdoor clothing, equipment, and services retailers. Using InMoment's XI Spotlight, the retailer can now combine and break down silos to analyse data from different types of text data sources, including surveys, reviews, social media, news articles, forums and communities, chat and IM conversations, phone logs, and email to get a integrated, and holistic view of their customers.
"InMoment incorporates breakthrough AI technology to empower this positive customer experience, helping retailers know where customers are and what they need from their experiences while providing them with in-depth customer understanding, so they can drive acquisition, retention, and spend. We extend our sincere congratulations to the InMoment team for their well-deserved 2022 AI Breakthrough Award," said James Johnson, managing director, AI Breakthrough.