Grammarly: Powering effective communication through AI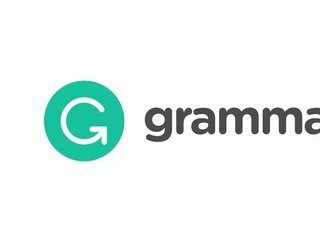 With the latest funding round valuing the company at $13bn, we take a look at Grammarly and its mission to connect people through improving communication
Grammarly is on a mission to improve lives by improving communication using a combination of technological approaches and human expertise. 
Founded in 2009 by Max Lytvyn, Alex Shevchenko, and Dmytro Lider, Grammarly had the goal of helping people communicate more effectively. Focusing first on supporting students' grammar and spelling through a subscription-based product, the founders soon saw the potential of how Grammarly could help in all circumstances — from professional writing to everyday correspondence. 
Since then, Grammarly has grown the capabilities of our writing assistance to go way beyond grammar and spelling to analyse complex aspects of language and communication. Currently, 30,000 teams and 30 million people worldwide rely on Grammarly's advanced writing assistance technology to write with confidence and reach their communication goals. Grammarly's AI-powered suggestions provide feedback on the correctness, clarity, engagement, and delivery of writing, wherever it's happening.
Accelerating growth to help people with communication 
Grammarly doesn't limit users to one software suite or operating system to receive communication feedback. Its platform accelerates effective communication across more than 500,000 applications and websites, from email clients to enterprise software to word processors.
With a new desktop product, the launch of Grammarly for Developers, and strategic partnerships like Grammarly for Samsung Keyboard, Grammarly is poised to bring its real-time communications suggestions to more people across more applications. The company will also continue to advance its best-in-class NLP and ML technology to deliver personalised communication feedback to users around the globe.
Grammarly is one of Fast Company's Most Innovative Companies in AI, a member of the Forbes Cloud 100, and one of Inc.'s Best Workplaces. 
Latest funding round 
Grammarly, recently announced over $200 million in funding at a $13bn valuation from new investors Baillie Gifford and funds and accounts managed by BlackRock, among others. With this latest round, Grammarly will accelerate product innovation and team growth to transform how individuals and organisations around the world communicate.
"Grammarly's latest funding round underscores the importance of our mission and the broad need for effective communication," said Brad Hoover, CEO of Grammarly. "By enabling clear and confident communication, Grammarly's platform helps people excel both personally and professionally. It drives real impact for our users and the ecosystems in which they operate, including businesses."