Faculty raises £30m to deliver 'AI as a Service' globally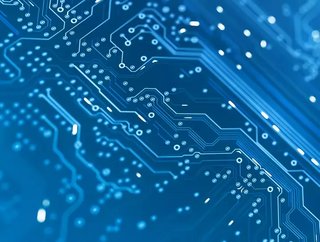 New funding raised by a British startup, Faculty, expected to create 400 new jobs and accelerate international expansion
Faculty, a British artificial intelligence (AI) company, today announced that it has raised £30m in growth funding from the Apax Digital Fund (ADF). It is the largest investment that the startup has accepted to date, and brings total investment to nearly £40m. 
The funding will be used to drive the expansion of Faculty's 'AI as a Service' model, which can be applied to a broad range of problems for both public and private sector organisations. It enables customers to customise powerful AI solutions to their needs, with the ongoing training and support that guarantees safe and high-performance AI over the long term. 
The investment will support the next phase of the company's growth over the coming years, with the company expecting to create over 400 new jobs across its engineering, product, and delivery teams. The investment will also be put towards the rollout of Faculty's new learning and development programme.
The value of AI
"It's an incredibly exciting time for artificial intelligence, and for Faculty in particular. Too many organisations haven't been able to realise the value of AI, because they haven't had the tools to integrate it successfully into their business. Customers are rightly demanding high performance technology to unlock the power of data and maximise impact. Faculty can help elevate an organisation's performance, whether this enables better operational decisions, or increasing ROI. Apax's expertise and global network means we will continue to grow at pace, bringing the power of AI to even more customers, helping them to make effective, robust decisions with real-world impact." said Marc Warner, CEO & Co-Founder of Faculty.
Founded in 2014 by Dr Marc Warner, Dr Angie Ma and Andrew Brookes, the company now has a specialist team that includes over 50+ PhDs with experience of working with over 230 customers across the globe. In April this year, the company announced it had won a contract to work with the UK's NHS to better predict its future needs. They won 52 new customers in the last financial year including the National Crime Agency, Red Bull, Virgin Media, Moonpig.
The Apax Digital Fund joins Faculty's existing investors, including Guardian Media Group Ventures, LocalGlobe, and Jaan Tallinn, one of Skype's founding engineers