euROBIN: A European platform for R&D on AI-driven Robotics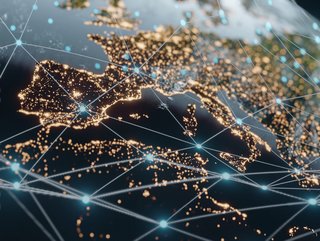 euROBIN has established a European platform for research and development, bringing together European expertise on Robotics and AI
A large number of research labs across Europe are coming together to jointly research AI-Based Robotics.
Coordinated by the Institute of Robotics of Mechatronics of the German Aerospace Center, euROBIN comprises 31 partners across 14 countries. The network was awarded €12.5mn by the EU and Switzerland in total and launched on July 1st, following a call in 2021.
Open to the entire robotics community, some of the goals of the networks include advances on core questions of AI-based robotics as well as strengthening the scientific robotics community in Europe by providing an integrative community platform.
"Imagine a society in which robots support you everywhere in your daily life. Just think for example about the impact e-commerce had in the last decades and imagine robots acting everywhere along this chain at the interface between internet and the real world. Robots manufacture you personalised product, pack your orders in warehouses, they deliver your parcel, they even assemble your goods or cook your meal according to your wishes in your own home. That is a vision that the robotics scientists jointly working together in euROBIN, share and will work towards," said Prof. Alin Albu-Schäffer, director of the DLR Institute of Robotics and Mechatronics and coordinator of the euROBIN network.
"This network is a major recognition for the vibrant Robotics and AI scientific community in Europe, and a unique opportunity for both scientific progress as well as for creating a closely-linked community collaborating across national barriers."
Joining the robotics community
euROBIN aims to bring together the robotics community and benefit science, industry, and society while promoting European values.
It will provide a stage for cooperation and exchange of scientific knowledge and talents between robotics labs in Europe in areas of knowledge representation, physical interaction and robotic learning & human-robot interaction. According to the network, it will also benefit from other collaborative EU-initiatives such as the euRobotics association and the AI DATA Robotics Association adra, empowering the strength of AI & Robotics in Europe.
In order to achieve these goals, leading experts from the European robotics and AI research community will share their algorithms and data (ranging from abstract representations to specific maps and pre-trained models). Software, data and knowledge will be exchanged over the EuroCore repository, designed to become a central platform for robotics in Europe.
Imec, a leading R&D and innovation hub in nanoelectronics and digital technologies, is the Belgian partner in euROBIN. Prof Bram Vanderborght, the principle investigator of Brubotics, VUB and imec, explains: "Imec has a lot of relevant technologies for making robots interact and explore unstructured environments while executing trustworthy and safe interactions with humans. Our leading robotics and AI researchers developing applications as cobots, exoskeletons, social robots, drones and soft robots will be involved. With euROBIN we want to accelerate the research in human centered robotics."