Does the use of AI in the workplace have cultural benefits?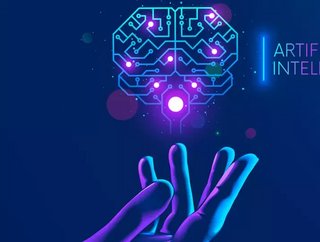 New MIT Sloan Management Review and BCG research shows that using AI can produce cultural and financial business benefits that build off of each other
MIT Sloan Management Review (MIT SMR) and Boston Consulting Group (BCG) have released their 2021 global study "The Cultural Benefits of Artificial Intelligence in the Enterprise. 
In its fifth consecutive year, this longitudinal examination of cross-industry AI adoption identifies a wide range of AI-related cultural benefits at both the team and organisational levels.
This MIT SMR-BCG annual global study is based on a survey of 2,197 managers across 106 countries and 28 industries, plus 18 in-depth executive interviews, aimed at understanding how business culture affects AI deployments and AI deployments affect business culture. Interviews were conducted with leading experts from Pernod Ricard, CBS, Northwestern Mutual, Rexel, Humana, KLM, McDonald's, H&M, Nasdaq, Moderna, Spotify, PepsiCo, Levi Strauss, Cooper Standard, the Notre Dame-IBM Technology Ethics Lab, 1-800-Flowers, and Mastercard.
What did the study find? 
More than 75% of managers who reported that their artificial intelligence implementations improved their team's decision-making and efficiency also saw improvements in collective learning (87%), team morale (79%), and collaboration (78%), according to the study. 
It was found that using AI helps companies reassess what being effective means in their organisations. This leads to new business objectives, which leads to new ways to measure performance, new behaviours, and improved outcomes.
Survey respondents who see significant financial benefits with their AI initiatives are 10 times more likely to change how they measure success as a result of using AI than those who saw no such benefits. 64% of companies that use AI extensively or in some parts of their processes change how they measure performance and adjust their key performance indicators (KPIs). 66% of respondents who agree that their KPIs have changed because of AI also see improvements in team-level collaboration.
"Most companies still have a long way to go to generate substantial financial benefits with AI," says Sam Ransbotham, a professor in the information system department at the Carroll School of Management at Boston College, an MIT SMR guest editor, and a report coauthor. "Those who do obtain significant financial benefits often have learned how to culturally benefit from AI and how to use AI to glean financial rewards. Our research suggests that these are connected, not separate, activities." 
Trusting the technology
Mistrust of AI can often undermine adoption. Nearly half of companies believe that mistrust of AI stems from a lack of understanding (49%) or training (46%). Providing too little context behind decisions (34%) or too much information (17%) can erode trust. No amount of user education can overcome a poor tool. Insufficient quality data (31%), failure to meet expectations (20%), or incorrect solutions (14%) contribute to mistrust of AI.
"Culture change is often necessary to adopt AI, and adopting AI can improve culture," says David Kiron, editorial director at MIT SMR and a report coauthor. "But AI adoption won't happen if your culture rejects AI tools. Cultural acceptance of AI begins with trust. Building that trust depends on teaching and training workers, explaining the reasons for AI recommendations, and providing AI tools that solve problems."