Boomi: Working to foster a business culture of AI readiness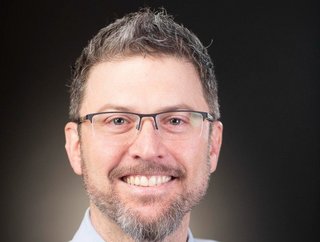 Mike Bachman, Head of Architecture and AI Strategy at Boomi Technology Office. Credit: Boomi
Mike Bachman, Head of Architecture and AI Strategy at Boomi Technology Office discusses how embracing AI requires a fundamental shift in mindset
As technology continues to evolve, enterprises are recognising that embracing AI is not just about implementing new tools. Acknowledging it requires a fundamental mindset shift, there are some key points of an AI-ready organisation.
Mike Bachman, Boomi Technology Office's Head of Architecture and AI Strategy believes that achieving AI readiness requires a holistic approach that encompasses people, processes, and platforms.
Skilled personnel, including data scientists and machine learning experts, he says, are essential for harnessing AI insights as the transformative technology continues to rapidly evolve and embed itself into all areas of life and business.
Bachman boasts more than 20 years of experience in IT and his expertise centres on integrating AI, data pipelines, and infrastructure, simplifying complex technology details into tangible business value, with his fascination with consciousness steering him towards an AI-centred career.
The published author is an advocate for sustainability and since launching his career in the early 2000s has delved deeper into infrastructure, architecture and then software, working at the likes of Dell before joining Boomi, a pioneer of cloud-based integration platforms and helps organisations radically simplify the complexity of their enterprise software.
Here, Bachman dives into the concept of AI readiness - what he calls a revealing example of how business leaders across all industries are eager to improve their AI comprehension, better understand the potential implications for their organisations, and learn what it means to be AI-ready - and how the technology can be harnessed not only as merely a handy resource, but as something to be embedding in their core operations.
How can businesses foster a culture of AI readiness?
The first thing to understand about fostering a culture of AI readiness is that it must start with a fundamental shift in mindset. Becoming AI-ready is a systemic transformation encompassing people, processes, and platforms. It requires skilled personnel like data scientists, machine learning experts, and non-technical staff who can harness AI insights and apply them to various roles.
A culture of AI readiness is one steeped in curiosity, openness, and learning, with strong partners and vendors able and available to provide additional support.
What are the key pillars for enterprise success with AI Readiness?
Success depends on adopting an AI-ready mindset. Enterprises can do this by adhering to the following six hallmarks of an AI-ready organisation that we came up with at a workshop during an AI conference in Atlanta with around 20 other senior executives:
1. Clear Goals: Know what you want to do with AI and what you can do with AI based on the constraints of your resources and investments. The right vision, leadership, and knowledge allow you to define, identify, and execute use case processes and desired outcomes.
2. Good Documentation: To enable AI readiness, processes must be clearly defined, created, maintained, or deprecated.
3. Accountability and Alignment: Process owners should have complete knowledge of and stewardship of their controlled processes, with stakeholders appointed, assembled, and aligned by the process owner. Having accountable and aligned stewards of processes is equivalent to well-defined processes, and only with both can an enterprise be AI-ready.
4. Prioritisation: There needs to be a hierarchy of defined priorities in multiple dimensions. Some attributions of prioritisation include complexity, risk, level of effort, internal vs external services, and KPIs or OKRs. It is crucial at this point that priorities are re-examined periodically to determine the roadmap of AI readiness.
5. Automation: Automating manual processes is essential to creating a context pipeline that infuses intelligence with data endpoints. The benefits of automation are immense, but attenuating risk, reducing complexity, increasing speed to value, and creating scale is predicated on eliminating manual processes.
6. Data: AI's power to turn data into information and actionable outcomes is both unprecedented and essential. Access to that data, regardless of its type and the speed with which to access it, transform it, and move it, must be a priority in feeding AI. Getting AI ready requires a map of where the data lives, why it is valuable, knowing who owns it, and how it's currently generated, mined, refined, secured, and governed.
From a moral standpoint, why is it so important for enterprises to have ethical considerations in mind when implementing AI?
With its deep roots in data analysis, predictive modelling, and decision-making capabilities, AI has the power to reshape entire industries. However, with this immense potential comes an equally significant responsibility.
As we navigate processes to become AI-ready, organisations must maintain their moral compass. Business leaders are responsible for ensuring that any processes that infuse machine intelligence respect their employees', partners', and customers' rights and refrain from discrimination or bias. This principle underscores the need for responsible AI, which includes fairness, interpretability, reliability, and safety in AI systems. It's essential to ensure that AI systems are transparent, inclusive, and respectful to all individuals and communities involved.
What can businesses do to ensure success but also that they are utilising AI responsibly?
Decisions made by AI models should be transparent and understandable to humans, using Explainable AI (XAI) principles to build trust with users and stakeholders. Moreover, ethical AI insists on aligning AI with the principles of human dignity, rights, freedoms, and cultural diversity. It includes ensuring privacy and data protection, preventing harmful use of AI, and promoting AI that is free from bias and trustworthy. This balance ensures that AI initiatives serve humanity and positively contribute to society while driving efficiency and growth.
As we stand on the cusp of an AI-driven era, the moral responsibility for enterprises is clear. Ethical considerations in AI are not just optional add-ons; they're foundational to building fair, transparent, and beneficial systems for all. As stewards of this powerful technology, it's our duty to ensure AI serves as a force for good in society.
What does the future of AI look like for you, Boomi, and the wider industry?
From Boomi's perspective, AI needs to be provided with context as input, and its output needs to be actionable. Therefore, the future of AI is intertwined with automation and integration. As the world becomes increasingly connected, AI will be central to ensuring data flows efficiently, securely, and meaningfully across disparate systems. For Boomi, this means leveraging AI to enhance our cloud-based integration platforms, making them more adaptive, predictive, and intuitive. I envision AI-driven automation that further simplifies complex integrations for businesses of all sizes.
Across the wider industry, I anticipate a shift towards AI-powered interoperability that ensures different technological ecosystems can communicate flawlessly. In essence, the future is not just about standalone AI capabilities but integrating AI into the very fabric of business operations.
******
For more insights into the world of Technology - check out the latest edition of AI Magazine and be sure to follow us on LinkedIn & Twitter.
Other magazines that may be of interest - Technology Magazine | Cyber Magazine
Please also check out our upcoming event - Sustainability LIVE in London on September 6-7 2023.
******
BizClik is a global provider of B2B digital media platforms that cover Executive Communities for CEOs, CFOs, CMOs, Sustainability Leaders, Procurement & Supply Chain Leaders, Technology & AI Leaders, Cyber Leaders, FinTech & InsurTech Leaders as well as covering industries such as Manufacturing, Mining, Energy, EV, Construction, Healthcare + Food & Drink.
BizClik – based in London, Dubai, and New York – offers services such as Content Creation, Advertising & Sponsorship Solutions, Webinars & Events.