Artificial Intelligence and Future Supply Chains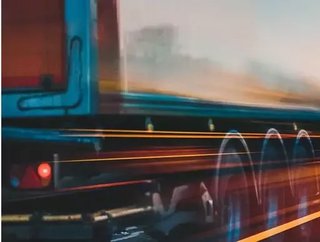 By Pierfrancesco Manenti, vice president research, SCM World...
 "Every aspect of learning or any other feature of intelligence can in principle be so precisely described that a machine can be made to simulate it."
These were the words used in 1955 to launch the very first research project that coined the term 'artificial intelligence'.
Fast forward 60 years and artificial intelligence – or machine learning as many call it – is emerging as the next big technology. 2016 has seen a race for artificial intelligence, with a number of acquisitions and large technology vendors – of the likes of IBM, Google and Amazon – launching new artificial intelligence-enabled products.
In SCM World's 2016 Future of Supply Chain Survey, we found big jumps in importance for a series of disruptive technologies with respect to supply chain strategies, some of which were considered largely irrelevant just a couple of years ago.
One of these is machine learning, which in 2016 cemented its place in the technology mainstream. 47% of supply chain leaders from our larger community believe that artificial intelligence is disruptive and important with respect to supply chain strategies. The technology grew so rapidly in importance over the last couple of years that in 2014 it wasn't even included in the research!
What's Artificial Intelligence?
Artificial intelligence can be defined as the use of computers to simulate human intelligence, specifically including learning – the acquisition and classification of information, and reasoning – finding insights into the data. At the core of artificial intelligence is the ability to recognize patterns across the 3Vs of big data (volume, velocity and variety) and find correlations among diverse data.
Today, the term artificial intelligence encompasses everything from speech recognition to machine vision and from chatbots to collaborative robotics. The benefits of this technology lie in speed and accuracy beyond the reach of human capabilities, which is also feeding a debate about its implications in the future of work.
Business activities that require to collect and analyze lots of structured and unstructured data can benefit from artificial intelligence and its ability to support faster and smarter decision making. Supply chain is therefore a natural fit for artificial intelligence.
Artificial Intelligence and Supply Chain
An interesting 2010 research paper from Dr. Hokey Min from the College of Business at Bowling Green State University, predicted a number of applications of artificial intelligence in supply chain management. These include setting inventory safety levels, transportation network design, purchasing and supply management, and demand planning and forecasting.
Today's artificial intelligence is mature enough to make some of those applications possible:
The awareness and ability to make fact-based decisions that artificial intelligence makes possible is completely new to supply chain management. This technology is expected to create the sentient supply chain of the future – able to feel, perceive and react to situations at an extraordinarily granular level.